Xanax

Addiction Treatment Program in Georgia
Xanax Addiction Treatment Program in Georgia
Xanax is the number one prescribed psychiatric medication in Georgia. The results are the same whether you spell the name forward or backward. Xanax may make you forget your problems, but addiction will make you forget who you are.
Find yourself again at our Xanax addiction treatment program in Georgia. Southeast Detox is a premier recovery center just a short drive from Atlanta.  Our treatment methods work, and we tailor our approach to each individual's needs.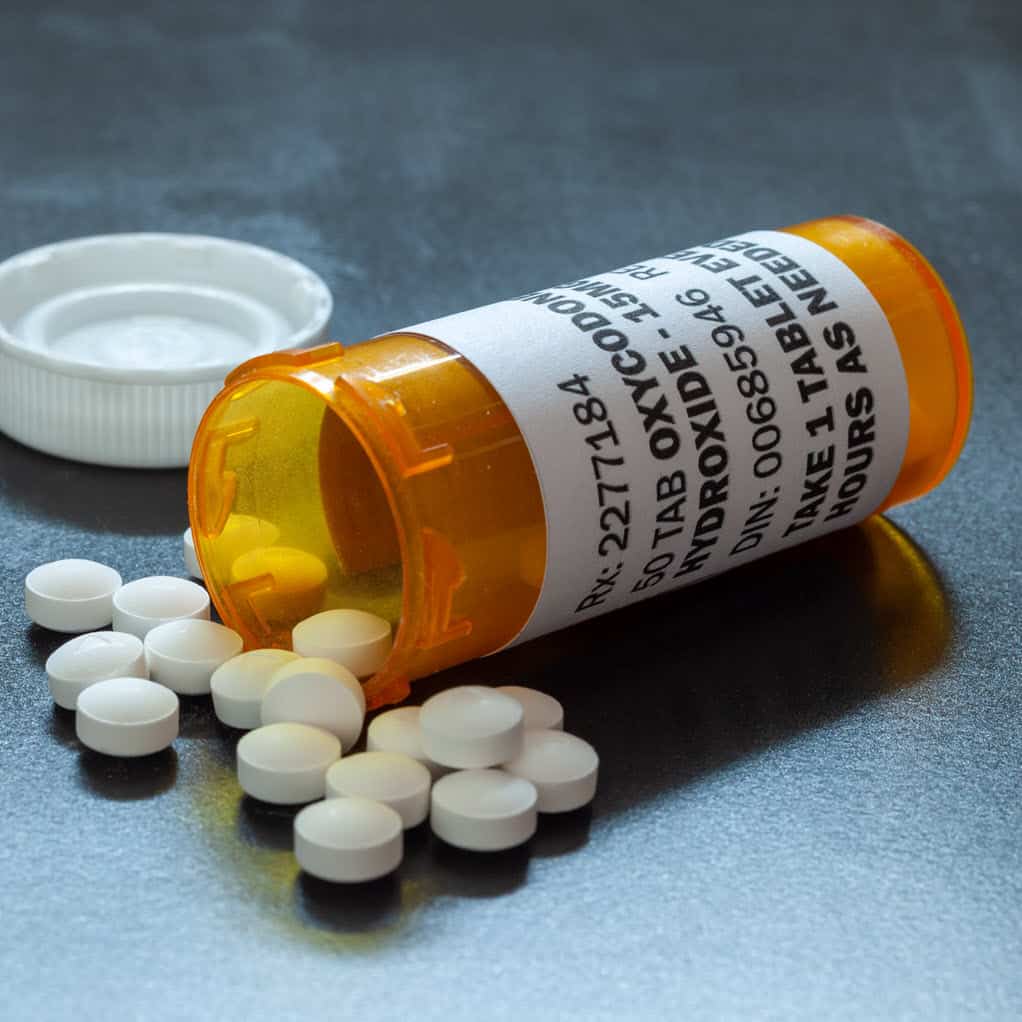 Xanax is a prescription sedative known by its generic name, Alprazolam, and some street names, such as Xannies, Bars, and Z-Bars. People take Xanax to help with anxiety disorders and panic attacks. It's typically prescribed for short-term use due to its addictive nature. 
Xanax works by slowing down the activity in the brain. Some people take too much Xanax or mix it with other drugs or alcohol to get high. Heavy drowsiness can cause slurred speech, problems with balance, and anxiety. 
When someone takes Xanax for a long time, their body gets used to having it around. They might start to feel like they can't function normally without it. As the body craves Xanax, people need larger doses to feel the same way, leading to drug addiction.
Watch for these signs of Xanax addiction:
Needing the drug

Needing more

Always thinking about Xanax

Taking too much

Ignoring life
Mixing Xanax with opioids and other drugs that slow down your brain raises the chance of a dangerous overdose.
Xanax addiction is a grim reality in Georgia and many other states:
Xanax detox can be life-threatening without proper medical detox and care. However, the freedom that comes with stopping Xanax can be life-changing. 
Research agrees that Xanax detox needs careful monitoring by medical staff. You need a team who knows what they're doing. Our expert staff will provide exceptional care, ensuring your detox is safe and comfortable. 
Having the correct surroundings is essential for an easy detox. We offer a safe, welcoming place without the triggers of home. Your body fights hard as the drug leaves your system. It's not wise to try and do it by yourself. 
Southeast Detox understands the importance of managing medications safely during detox.
These medications, including therapy and other supportive services, are typically part of your treatment plan. 
Here are a few examples of medications we utilize:
Benzos and alcohol are the only two substances with severe and even fatal side effects. This understandable fear can result in not seeking help to avoid feeling uncomfortable. 
The fact is that the longer you wait to detox, the higher risk your health is. Southeast Detox is your best choice for a stable and successful Xanax detox. 
Withdrawal symptoms strike suddenly and usually begin a few hours after a person's last dose. These short-term symptoms will go away. 
The most common and severe symptoms include:
Our programs combine different treatments to address the entire person. 
We offer each program you'll need:
Partial Hospitalization Program

Intensive Outpatient Program

Outpatient Programs
Our inpatient program is recommended after detox.
Inpatient helps people who:
Battling severe addiction

Repeated relapse

Lacking a supportive sober environment

Living in areas that trigger relapses

Unsuccessfully tried other forms of addiction treatment
Inpatient rehab is an excellent option for those with mental health challenges or medical problems. You receive in-depth care in a safe and supportive environment.
Our partial hospitalization program (PHP) gives more robust support and monitoring for patients who need it. It's best for those who've already had detox and are committed to their therapy. PHP includes personalized treatment plans with individual, group, and family therapy, medication management, and involvement in support programs like 12-step.
Intensive outpatient program (IOP) bridges the gap between Xanax treatment and the real world. This is a more relaxed setting that helps you put to use everything you've learned. Our IOP program sets the foundation for long-term recovery. You get weekly individual therapy sessions and meetings and help with other resources.
Our outpatient program (OP) is for people who have completed our intensive treatment program. This flexible program allows you to continue your recovery with more freedom. OP includes individual and group therapy sessions. You'll maintain your skills and habits to support long-term recovery. 
We use these therapies:
Cognitive-Behavioral Therapy (CBT) helps you cope with triggers and change negative thoughts and behaviors.

Dialectical Behavior Therapy (DBT) combines CBT techniques with mindfulness practices.

Contingency Management (CM) rewards positive behaviors to motivate you in treatment.
Motivational Interview (MI) helps you find the motivation to stop using benzodiazepines.

Group therapy provides a supportive space to connect with others.
What Sets Southeast Detox Apart
Compassion, dedication, and respect are our core values. We are independently owned and operated. A group of people founded our center with passion and expertise in addiction. 
We prioritize an encouraging atmosphere to empower our clients. Recover in comfort at our completely renovated and beautifully designed facility.
Our upscale amenities to support your recovery include:
Each room features flat-screen TVs with Wi-Fi and multiple streaming services

Tempur-Pedic mattresses with down comforters

Luxury vinyl plank flooring

Catered Meals

On-site drinks and snacks

Clients are also able to bring their favorite snacks and drinks
Dedicated Addiction Specialists and Therapists
Our compassionate staff is the best in the industry. Our team is made up of leaders in their fields of addiction, medicine, and therapy.
We come from diverse backgrounds and walks of life. Our commitment to client-first care unites us. We're also accredited by the Joint Commission and licensed by the State of Georgia. You're much more than just a name at Southeast Detox. 
We make addiction help affordable and easy to get. We work with many big insurance companies and private ones as well. We also help people without insurance.
Southeast Detox Admissions Process
Our transformative rehab believes that getting better is for everyone. We work with various insurance companies to ensure our services are covered under many insurance policies.
Southeast Detox focuses on aftercare for long-lasting recovery. Aftercare programs are the least restrictive treatment plan. 
Your aftercare routine might include the following:
One-on-one therapy sessions

Group therapy sessions 

Sober living communities 

Peer support groups

12-step programs like AA, NA, SMART Recovery, and Celebrate Recovery
One size does not fit all here. Instead, your care team creates a unique treatment plan just for you, with a mix of personal and group counseling, plus healing activities for your mind, body, and spirit. 
We team up with clients, families, and doctors. We work together to create your one-of-a-kind care plan. Our skilled team offers therapy in groups and with just your therapist. We work on treating both mental health issues and preventing drug relapse. 
Choose us for a recovery experience done right. Reach out to start a lasting recovery for you or your loved one. Our admissions team is just a call away, 24/7. (706) 873-9955 or email: info@southeastdetoxga.com.
Insurance and Payment Options
We'll review your plan's coverage and help you understand the cost of care. Our admissions team is experienced in navigating insurance coverage and finding payment options. 
Some of the in-network providers we accept include:
Tricare

Anthem BCBS

Alliant Health Plans

Friday Health Plans

Optum VA

We accept most other private insurance policies as well.
If you don't have insurance, there are different ways to pay. We help you explore payment options, like paying out-of-pocket or a sliding fee scale. We'd like to find the plan that suits you.
Learn More About Our Customized Treatment Plans
Your treatment plan is only yours. No two are the same! 
You don't have to be locked behind Xanax bars anymore. Southeast Detox Georgia is your key to effective Xanax treatment in Georgia. Reclaim freedom. We understand the grip of this potent drug. Call us anytime at (706) 873-9955, or e-mail us at info@southeastdetoxga.com.
Your Recovery Starts Here
Our admissions team is ready 24/7 to guide you through the process, from admission to coordinating travel, treatment programs, and more.