Dialectical
Behavioral Therapy
Dialectical Behavioral Therapy (DBT) is a type of evidence-based psychotherapy that helps individuals effectively deal with stress and regulate their emotions.
Patients participating in DBT learn how to manage conflict with positive coping mechanisms instead of relying on harmful behaviors, such as substance use, when challenging situations arise.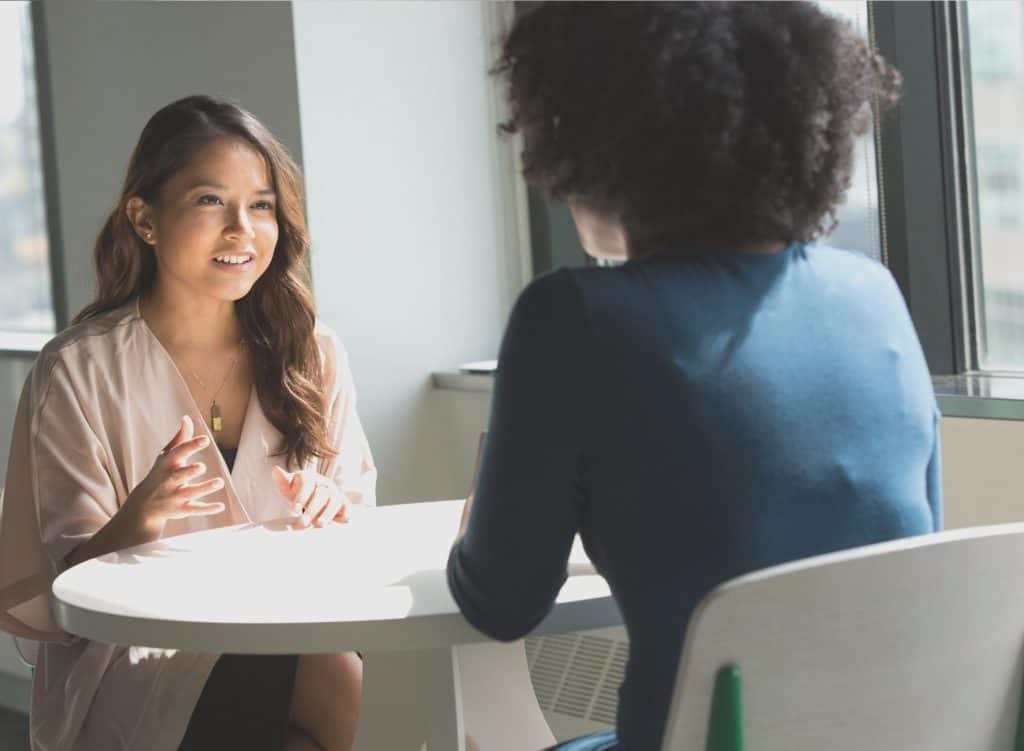 DBT treatment generally lasts for four to eight months with sessions that occur weekly. Each of these sessions will last around an hour, and your therapist will work directly with you to determine the length of DBT treatment that is most effective for your needs.
During your initial DBT session, your therapist will ask you several questions to learn about your past, addiction history, health history, and other relevant information that could be relevant for success in therapy. After the initial intake, the DBT process occurs over four stages:
Stage 1: Address destructive behavior, such as substance abuse, and practice distress tolerance when these behaviors arise

Stage 2: Develop skills to help decrease destructive behavior, including emotional regulation during triggering scenarios

Stage 3: Focus on interpersonal effectiveness to promote healthy relationships and self-esteem

Stage 4: Encourage mindfulness practices that encourage joy and connection
You and your therapist will work through each of these stages together during your sessions. After DBT, you should feel equipped to manage triggering situations with effective coping skills instead of destructive or harmful behaviors.
What Conditions Can Dialectical Behavior Therapy Help With?
DBT is most effective for individuals who experience harmful tendencies and self-destructive behavior when encountered with unpleasant emotions or experiences. Because of this, DBT is most effective for those who suffer from:
Any individual who struggles with self-image, destructive tendencies, or turbulent relationships can benefit from the work done in Dialectical Behavior Therapy. Our addiction specialists at Southeast Detox will work directly with you to determine if DBT is right for your needs and if another treatment option is needed in conjunction with DBT for the most effective treatment possible.
Dialectical Behavioral Therapy (DBT) for Substance Use Disorders
Many individuals who suffer from substance use disorders use substances as a coping mechanism for stressful situations. DBT at Southeast Detox provides our patients with the skills they need to develop effective coping skills. With the help of skilled DBT professionals, patients can employ positive coping strategies when challenges arise, instead of relying on drugs or drink.
For those who struggle with addiction, substance use can be viewed as a form of self-harm.  The skills employed in this type of therapy prevent further harm and greatly reduce the risk of relapse when distress tolerance tools are utilized.
Effectively regulating emotions and successfully handling high-stress situations leads to noticeable benefits in most patients. These benefits can be seen through:
By finding healthy coping mechanisms for triggering situations, patients can access more joy and connection in their life, while minimizing the harm done when a triggering scenario arises.
Finding Support that Meets Your Needs​
We are here to serve you through Dialectical Behavior Therapy and other forms of treatment that helps you accomplish your goals. At Southeast Detox, we believe in providing a variety of therapies that cater to your strengths and challenges. Our addiction specialists will work with you to develop a treatment plan so you can get the help you need to lead a happy and sober life.
To learn more about DBT or other therapies offered at Southeast Detox that may help you on your healing journey, reach out to us at (706) 873-9955.
Your Recovery Starts Here
Our admissions team is ready 24/7 to guide you through the process, from admission to coordinating travel, treatment programs, and more.