Top-Rated

Tramadol Addiction Treatment Program in Georgia
Top-Rated Tramadol Addiction Treatment Program in Georgia
Severe pain can interfere with the ability to work, attend school, and enjoy social activities. All of these can lead to feelings of loneliness, isolation, and anxiety. According to the Centers for Disease Control, an estimated 20.4% (50.0 million) of U.S. adults had chronic pain, and 8.0% of U.S. adults (19.6 million) had high-impact chronic pain. Painkillers are common for treating individuals. However, substance abuse treatment is needed when abuse starts.
With those staggering numbers, it is no surprise that pain patients seek treatment daily. The downside is the physical dependence on drugs such as Tramadol to control the pain. However, Southeast Detox, located near Atlanta, has a Tramadol addiction treatment program in Georgia where clients can begin breaking the hold of drug abuse.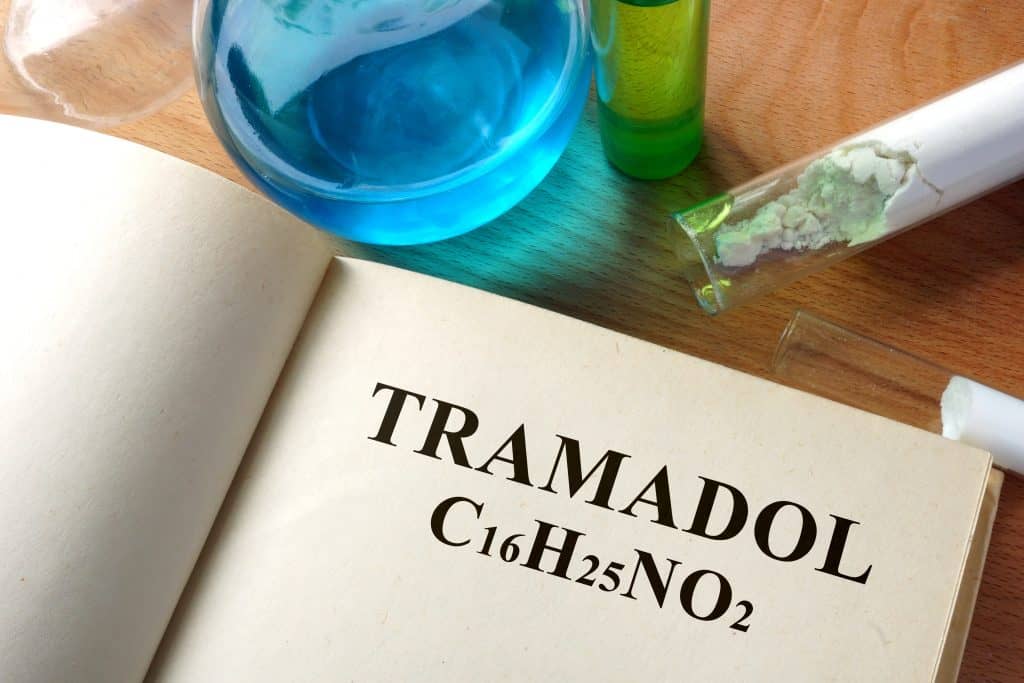 Our Tramadol Detox in Georgia
Our state-of-the-art drug recovery and rehab center provides a full suite of specialized programs. We help you or a loved one break the cycle of prescription drug and opioid addiction. Our treatment includes Tramadol.
The U.S. Drug Enforcement Administration classifies Tramadol as a controlled substance. Tramadol has the potential for substance abuse and dependency. Misusing the drug can lead to several health complications and other adverse effects. According to the Georgia Department of Public Health, drug overdose deaths from opioid abuse across Georgia increased by 61.9% from 2019 to 2021. 
We begin by completing a comprehensive assessment of the client's current condition and assessing the client's medical history to determine treatment needs. The assessment results are reviewed and used to develop an individualized treatment plan for recovery at Southeast Detox.
As with other substance use addictions, our therapists monitor clients to determine if a monitored detoxification program followed by inpatient or outpatient treatment is the best option for each individual's Tramadol addiction. For all clients, we provide an aftercare plan to make the transition back to daily life and maintaining a healthy lifestyle possible.
When a person is dependent on Tramadol and stops taking it, there is a potential for withdrawal symptoms, which can include any number of the following:
Southeast Detox's clients receive safe and comfortable medical detox services following an individualized treatment plan. Our dedicated therapists consider the unique needs of each individual and treat them accordingly, which begins with an assessment that gathers information on the client's active addictions, history of substance abuse, and prior treatments. After the evaluation, the individual is placed under medical supervision at our Southeast Detox facility. Medical professionals are there every step of the way during the withdrawal process.
Adverse Effects of Tramadol Use
Individuals taking Tramadol should beware of possible side effects and consult their doctor if the following do not subside or worsen after a few days from starting the drug.
Constipation

Lightheadedness

Dizziness

Drowsiness
It is important to be aware of specific Tramadol side effects that can be severe. Call a doctor immediately if you suspect a Tramadol overdose or experience any of the following while taking Tramadol:
Interrupted breathing during sleep

Mood changes

Hallucinations

Severe stomach/abdominal pain

Difficulty urinating

Unusual tiredness

Weight loss

Potential mental disorders
Our Tramadol Addiction Treatment Programs
During Tramadol addiction treatment, our clients can participate in a combination of treatment programs, including residential treatment, partial hospitalization, intensive outpatient, sober living homes, and aftercare support.
Residential Treatment: We know treatment does not end after medical detox, so our inpatient rehab treatment can be vital to long-term sobriety. Our rehab facilities offer clients a high level of care for addiction treatment. Hence, those staying on-site with us remain under professional supervision to minimize the risk of relapse and provide clients with 24/7 addiction support. This care also comes with a variety of amenities, including:
– Each room features flat-screen TVs with Wi-Fi and multiple streaming services.
– Tempurpedic mattresses with down comforters
– Luxury vinyl plank flooring
– Catered Meals
– On-site drinks and snacks
– Clients are also able to bring their favorite snacks and drinks
Partial hospitalization program (PHP): This option provides treatment during the day, where clients receive healthcare services daily and return home in the evenings to return to caring for their families, jobs, or school. Typically, clients spend up to 30 hours weekly with us with this program.

Intensive outpatient program (IOP): IOP is a less intensive option where clients receive treatment 3-5 five days a week for about 15 hours a week.

Sober living homes: Southeast Detox's sober living homes offer structured housing, with additional accountability for transitioning back into living independently or with family. Our therapists use sober living paired with PHP and IOP.

Post-treatment support: Once our clients complete their individualized treatment plan, we introduce them to our aftercare approach. Support can include ongoing family and individual therapy or counseling, continued participation in support groups or 12-step programs, and regular check-ins with a therapist.
We recognize that our clients deserve the chance to create meaningful relationships and develop skills for long-term recovery. At Southeast Detox, we have three pillars of treatment: compassion, dedication, and respect.
Compassion: We strive to understand and act with empathy.

Dedication: Our passion for what we do and who we serve drives us.

Respect: We treat everyone with honor and dignity.
We are proud of our individualized approach to treating addiction. Since we are independently owned near Atlanta, our team has constant access to the latest addiction treatment and care.
Our Approach to Tramadol Addiction and Recovery
Southeast Detox's individualized therapy focuses on each client's unique needs. We aim to understand the specific concerns of each client, and from there, our therapists develop specialized goals for each individual.
Working collaboratively with each client, we can develop a plan beyond a standard model and create a personable and actionable set of guidelines instead.
Medical detoxification (detox) at a treatment center is the first step to long-term recovery for people who struggle with drug addiction.
The detox process at Southeast Detox involves addiction specialists and medical professionals that keep individuals safe and comfortable while the body rids itself of the toxins the drug releases. Attempting detox outside a licensed professional and under medical supervision can be dangerous.
We offer various therapy options, which further contribute to our individualized approach, including cognitive behavioral, dialectical, EMDR, and holistic therapies.
Dedicated Addiction Specialists and Therapists
In August 2019, we established Southeast Detox after working together in the addiction treatment field for over ten years. We saw a need for a detox and residential treatment program in Georgia and the surrounding area, emphasizing a healing journey with empathy at the core. We take measures to prevent relapse prevention.
With Josh Sprung serving as our Clinical Director, we have a team of therapists, nurses, group facilitators, and case managers with diverse backgrounds as medical professionals treating opioid addiction.
We pride ourselves on committing to providing treatment programs that are affordable and accessible to those who need them.
Southeast Detox Admissions Process
Our admissions process is a four-step approach.
Phone Call: Clients can begin the journey to recovery by making the first step, which is scheduling a complimentary, consultative call to answer pre-admission questions. This also allows us to start assessing your individual needs.

Pre-admission Assessment: During your initial call, you will participate in a pre-assessment where we gather information regarding your history with addiction, clinical needs, and the logistics of being able to attend treatment.

Insurance Coverage: Next, we discuss your insurance coverage and the specifics of what your policy covers. If clients don't have insurance, we review payment options and discuss plans that will work for you.

Road to Recovery: We believe in the importance of a collaborative approach to treatment, including input from the patient, family members, and medical professionals, so we ensure there are open lines of communication as we work to develop our client's treatment plan. Once it has been determined, the journey to recovery begins; however, we continue to leave the lines of communication open until treatment starts.
Insurance and Payment Options
Because money shouldn't stand in the way of your recovery, we accept a variety of health insurance coverage options and payment plans for those without insurance.
We accept most forms of insurance from the following providers as well as private insurance policies:
Tricare

Anthem BCBS

Alliant Health Plans

Friday Health Plans

Optum VA
Our team will help you understand how your insurance covers Tramadol addiction treatment programs. In addition, we offer free consultations and can recommend a program that is the best fit for each client.
Learn More About Our Customized Treatment Plans
Through individualized therapy, medical detox, IOP, PHP, sober living, and aftercare support, we can tailor an approach to Tramadol addiction treatment that lead to wellness and recovery.
If you or a family member needs support treating drug use and Tramadol addiction, we encourage you to contact our admissions team, available 24/7, and learn more about our treatment facilities. You can reach us at (706) 873-9955. You can also email us at info@southeastdetoxga.com to learn more.
Your Recovery Starts Here
Our admissions team is ready 24/7 to guide you through the process, from admission to coordinating travel, treatment programs, and more.