We believe in providing our patients with powerful tools to help prevent relapse and promote long-term recovery, even after the completion of treatment.
At Southeast Detox, we implement a customized approach to relapse prevention. Our comprehensive and individualized relapse prevention plans help individuals identify high-risk situations and triggers, integrate positive coping mechanisms, and adopt tools for relapse prevention.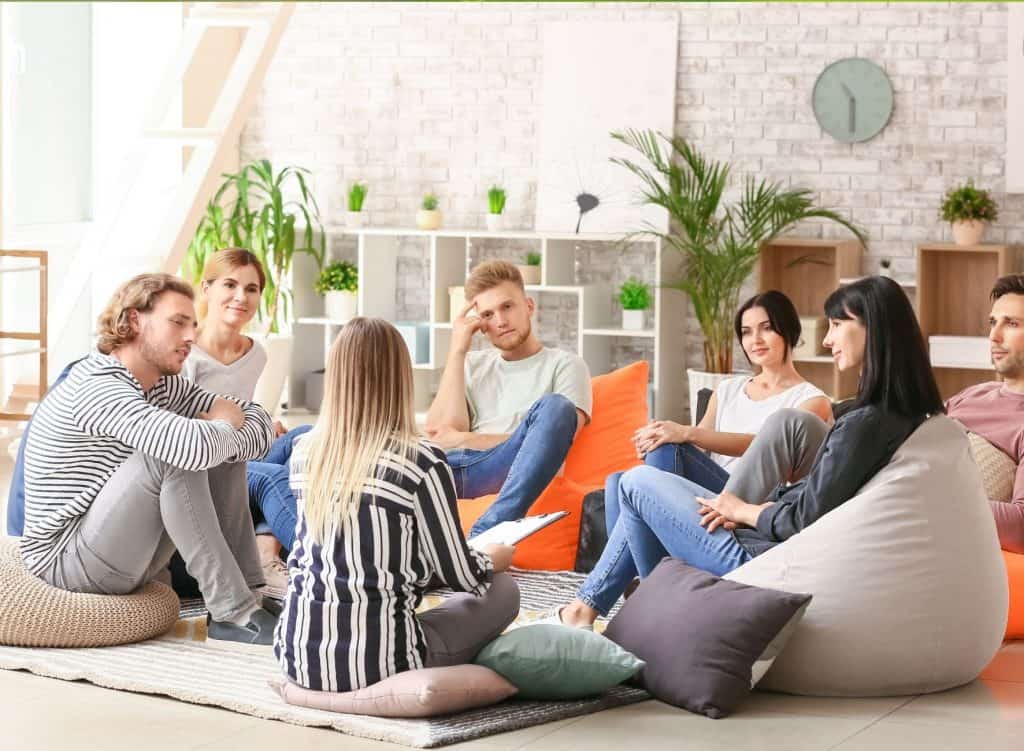 What Causes Substance Abuse Relapse?
Drug and alcohol addiction not only affect the body, but also the mind. This means that both physical and mental triggers can stimulate drug and alcohol relapse. Those who experience the following may be at greater risk for relapse:
It is important to note that if relapse does occur, it does not mean addiction treatment was unsuccessful or that sobriety is not possible. It's common for individuals who struggle with addiction to relapse at least once during the early stages of recovery. Understanding what might trigger a relapse and having a plan for these triggers is what a relapse prevention plan is all about.
Preventing Relapse through Aftercare
Relapse prevention plans at Southeast Detox aim to empower individuals to resist and overcome the urge to resume negative behaviors.​ Some of the ways we achieve this include:
Recognizing High-Risk Situations
While working with a therapist, individuals learn to identify high-risk situations that have triggered addictive behaviors in the past. Understanding these triggers and how they have impacted them to use drugs or alcohol in the past can help a person learn to avoid them.
Learn Coping Skills
While triggers don't appear for everyone after treatment, some still struggle with the temptation to use drugs or alcohol occasionally. In these triggering moments, coping skills can help withstand urges with greater confidence. Instead of engaging in negative behaviors, the right coping skills can teach you to replace bad habits with positive ones that empower you to cope without using drugs or alcohol.
Medication Education
While in treatment, it is not uncommon for doctors to prescribe medication for withdrawal symptom management. After completing treatment, individuals may be advised to continue taking the prescribed medication to aid in the recovery process. Improper use of medication can certainly contribute to relapse. However, when used appropriately, medication can be instrumental in helping to maintain a successful recovery.
Increase Confidence in Recovery
Many people feel anxious about early recovery. It's normal to ponder whether life stresses will be more challenging to manage without substance use or if damaged relationships can really be repaired. These questions and others will be addressed, contested, and replaced during aftercare with ones that inspire confidence in recovery.
Do I Need a Relapse Prevention Plan?
The short answer is yes. Every person who struggles with addiction should have a relapse prevention plan in place, no matter how long they have maintained sobriety. At Southeast Detox, our addiction specialists are dedicated to offering the highest quality treatment and aftercare plans so patients can confidently recover from drug and alcohol addiction.
If you or a loved one are seeking help for addiction for the first time or have recently relapsed, we welcome you to reach out to us at (706) 873-9955 to learn more.
Your Recovery Starts Here
Our admissions team is ready 24/7 to guide you through the process, from admission to coordinating travel, treatment programs, and more.