Vicodin

Addiction Treatment in Georgia
Top-Rated Vicodin Treatment Program
Treatment for Vicodin addiction typically involves a combination of detoxification, medication-assisted treatment, inpatient rehab, outpatient rehab, aftercare, and/or involvement in support groups.
When faced with stressors, some people find it challenging to cope independently. Sometimes, blinding the pain or anxiety is the only way some individuals make it through each day. And, while Vicodin may appear to numb physical and emotional pain, abusing the prescription drug comes with serious health risks.
That's where we come in. Our Vicodin addiction treatment program in Georgia wants to help you break the cycle of painkiller abuse in a safe and comfortable environment. Our luxury rehab center in Georgia offers specialized programs that facilitate recovery and long-term changes.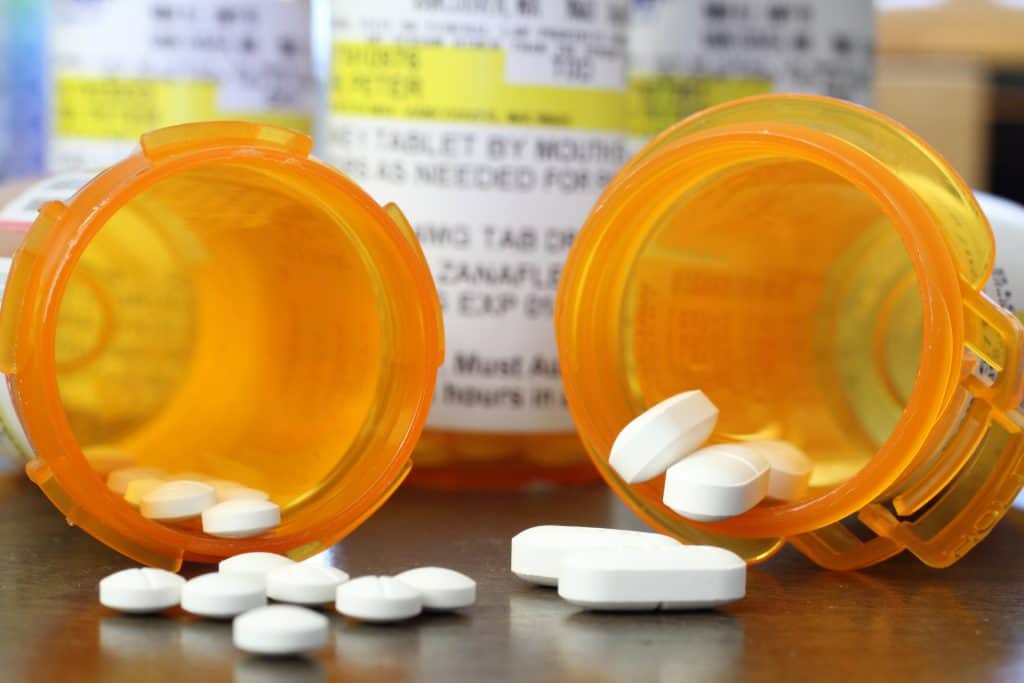 Vicodin Addiction In Georgia
Vicodin has two primary active ingredients: Hydrocodone and Acetaminophen, whether in tablet, capsule, or liquid form. The illegal sale and abuse of prescription opioids, such as Vicodin, is now a primary public health concern as it can cause serious health complications and even death.
According to the Centers for Disease Control and Prevention, because opioid abuse is widespread and is associated with a significant number of overdose deaths in Georgia, it accounts for more deaths in the state than any other substance. More than 80% of those deaths resulted from combining prescription drugs, such as Vicodin, with other substances, including alcohol.
Vicodin addiction is an ongoing problem across the United States. A 2017 Substance Abuse and Mental Health Services Administration survey reported that 1.7 million Americans are addicted to Vicodin. In the state of Georgia, the abuse of Vicodin addiction is rising, and individuals are seeking help for their dependence on the drug.
Data from a 2021 study conducted by the National Institute of Health found that 4-6% of people who abuse prescription opioids such as Vicodin eventually switch to street drugs such as heroin to sustain the high achieved from Vicodin abuse.
As a result of those statistics, the Drug Enforcement Agency (DEA) has Vicodin currently labeled as a Schedule II controlled substance. Because the abuse potential of Vicodin is so high, the DEA is tightening restrictions to prevent fraud and protect individuals from abusing or misusing Vicodin. 
One of the adverse complications of Vicodin abuse is liver damage brought on by the Acetaminophen found in the drug. However, there are other signs of Vicodin use, including:
Along with that, several symptoms could indicate you or a loved one have a Vicodin addiction:

Our detoxification process begins with thoroughly assessing our client's condition, medical history, and treatment needs. We use the assessment results to develop a one-of-a-kind treatment plan to guide your recovery journey at Southeast Detox.
When our clients begin their recovery program at Southeast Detox, their therapist will start with an initial assessment to determine if inpatient detox to withdraw from Vicodin should be the first approach. As with other opioids, medically monitored detoxification should be followed by either inpatient or outpatient treatment. Our clients are then placed on an aftercare treatment plan to avoid the possibility of relapse once they return to their daily lives at home.
During treatment, our clients participate in interventions, including behavioral therapy, cognitive therapy, individual, group, and family counseling, as well as holistic options, including yoga and meditation.
Southeast Detox maintains a staff with expertise and the desire to heal clients from the inside out. The healing is done through an individualized approach where the individual's needs are addressed at each step.
As individuals develop a dependency on Vicodin, withdrawal can occur if their body does not receive enough of the drug to maintain the initial high. When individuals attempt to stop abusing or misusing Vicodin in the absence of medical professionals, they are putting themselves at risk for severe complications. 
Common Vicodin withdrawal symptoms include:
Hallucinations and paranoia 

Mood swings

Depression and anxiety

Flu-like symptoms: runny nose, headache, body chills, pain, cramps, and fever 

Fluctuations in blood pressure

Trouble concentrating or completing routine tasks

Insomnia or other sleep changes.

Dilated pupils

Nausea and vomiting

Diarrhea

Cravings for the drug
Vicodin withdrawal symptoms will dissipate within a week or so for most clients; however, the exact withdrawal period and the intensity of side effects our clients feel during their recovery are different. Factors including an individual's preexisting and underlying medical conditions, play a role. Mental health disorders and a client's dependence on opiate drugs are also factors. 
Other variables that can influence Vicodin recovery include:
Whether the abuser takes the drug by way of a pill, tablet, IV, or snorting 

The amount of time the individual has been abusing the drug 

The dose of the drug 

Other drugs or substances the individual may also be using or misusing
Withdrawal from Vicodin can be one of the most significant contributors to relapse, depending on the intensity of the symptoms. Southeast Detox recommends seeking professional medical treatment to manage detox in a comfortable and controlled environment. 
Our Vicodin Addiction Treatment Programs
Because Southeast Detox's treatment programs offer various treatment options, individuals can take control of their Vicodin substance abuse disorder while receiving varying levels of behavioral health care to combat the side effects of hydrocodone withdrawal.
Southeast Detox's pillars of treatment, compassion, dedication, and respect are essential to the long-term recovery of our clients.
Southeast Detox offers the following evidence-based treatment programs:
Detox: Through our medication-assisted treatment, clients are medically monitored at our treatment center as they withdraw. Before admission to Southeast Detox, we evaluate our client's past medical history, goals, and needed lifestyle changes. Then we place them under strict medical supervision at our treatment facility. This ensures a safe and effective path throughout the treatment.

Residential Treatment: We provide round-the-clock addiction care to ensure that those beginning their program have the support they need at each step. Therefore, clients live at our facility 24/7, where our experienced staff connects with them personally to enable them to live productive and sober lives as they go through and exit drug rehab into recovery.

Partial hospitalization program (PHP): PHP addiction treatment provides intensive individual, group, and family therapy and support services for Vicodin drug abuse. This treatment occurs daily, where patients return home in the evenings to fulfill personal and family obligations.

Intensive outpatient program (IOP): While IOP is less intensive than PHP, clients still receive optimal care. Clients receive treatment 3-5 days a week. Because they do not live at the facility or stay for extended periods during the day, clients can continue to work, school, and other family and personal obligations.

Aftercare/Traditional Outpatient: Aftercare and continuous support are critical to maintaining sobriety, and we extend it to all our clients. This program involves ongoing family, group, and individual therapy and counseling, participating in support groups and 12-step programs, and regular check-ins with their therapist.

Sober Living Homes: Our sober living homes offer substance-free structured homes that allow clients to step down from either the PHP or IOP programs in a supportive and independent environment. Regardless of the treatment program, clients receive an initial evaluation to determine their substance use disorders' severity. From there, their therapist works with them to identify any underlying or preexisting conditions that may need to be treated along with their substance abuse problem.
Our Approach to Vicodin Addiction and Recovery
Southeast Detox's individualized therapy focuses on each client's unique needs. First, we understand the specific concerns of each person. Then our therapists work with each client to develop specialized goals.
Southeast Detox offers therapy options suited to each individual's needs for opioid addiction.
Cognitive Behavioral Therapy (CBT) is helpful in the following ways:
Treating and managing drug addiction symptoms of mental illness and addiction
Adopting techniques for coping with stressful life situations

Identifying ways to manage emotions without drug use

Developing effective ways of communicating in social and family relationship

Overcoming trauma related to abuse or violence
Addressing ongoing physical medical issues
Dialectical Behavioral Therapy (DBT) is more in-depth than CBT and is effective in accomplishing the following:
Providing strategies to reduce suicide attempts or other forms of self-harm

Limiting unproductive behaviors

Helping clients to improve their quality of life by setting and working toward attainable goals

Learning how to replace destructive behaviors with positive actions
Eye Movement Desensitization and Reprocessing(EMDR) is a therapy used when clients have a difficult time coping with traumatic events that happened in their lives. EMDR works to stimulate the area of the brain containing the memories and target the memory. Once the memory is targeted, the therapist will have the client discuss it while coaching them through resolving the trauma.
Holistic Therapies at Southeast Detox help our clients recover using the whole-person approach.
Our options include the following:
Creative outlets

Mediation

Nature

Yoga

Physical movement
Individual and Group Therapy
As a component of our individualized approach, individual therapy is a safe space to explore your thoughts, feelings, and concerns one-on-one with your therapist, and you are the sole focus. This allows for deeper insight into the issues that led to addiction, giving each client more time to develop coping strategies.
Group therapy involves two or more individuals along with one of our therapists. We understand the importance of having a support system so clients take turns expressing their struggles, feelings, experiences, and goals they have set to maintain long-term recovery.
In group therapy, we tailor the sessions to specific topics that benefit each client. Those topics include avoiding triggers, handling social settings and relationships, and developing and maintaining relationships, among other issues.
Dedicated Addiction Specialists and Therapists
At Southeast Detox, we are leaders in providing growth through recovery by having a qualified team to assist our clients at every level of care. Our highly experienced staff understands the nuances of substance abuse and how to treat the individual. Members of our team have gone through their personal recovery journeys.
Southeast Detox doesn't aim to be a short-term solution; instead, we take measures toward sustained relapse prevention.
Southeast Detox Admissions Process
Southeast Detox commits to making treatment programs accessible for anyone who needs recovery support. While our individualized treatment plans are designed with the client in mind, our collaborative approach to treatment is a team effort.
Our admissions process follows four basic steps:
Contact our admissions department for a free, consultative call to discuss your options and goals.

Complete a pre-assessment with a therapist to determine preexisting and underlying medical issues and the severity of the substance abuse.

Review insurance providers or payment plan options.

Begin the journey to recovery under an individualized treatment program.
Insurance and Payment Options
We have several insurance options available to our clients.
Tricare

Anthem BCBS

Alliant Health Plans

Friday Health Plans

Optum VA

We accept most private insurance providers as well.
For clients without insurance, we will review what options are available. Our goal is to ensure that anyone who needs addiction treatment receives it.
Learn More About Our Customized Treatment Plans
Seeking medical guidance from a healthcare provider is necessary to receive adequate Vicodin addiction treatment. Contact Southeast Detox if you or someone you know suffers from Vicodin addiction. We're ready to help you or your loved one 24/7. Call us at (706) 837-9955 or email us at info@southeastdetox.com.
Your Recovery Starts Here
Our admissions team is ready 24/7 to guide you through the process, from admission to coordinating travel, treatment programs, and more.