Opioid

Addiction Treatment Center in Georgia
Top-Rated Opioid Addiction Treatment Center in Georgia
Georgia has a problem, and it's a crisis or an epidemic of painful proportions. Disaster is the reality for thousands of Georgia residents impacted by the state's 207% increase in opioid overdose deaths. Our opioid addiction treatment center in Georgia is your best line of defense. Recovery awaits in the backyard of Atlanta.
If the cure has become your curse, Southeast Detox is ready. We offer complete care at all levels. Please think of us as your very own opioid rehab alarm clock. If you're ready to wake up from the land of nod, we're here to help.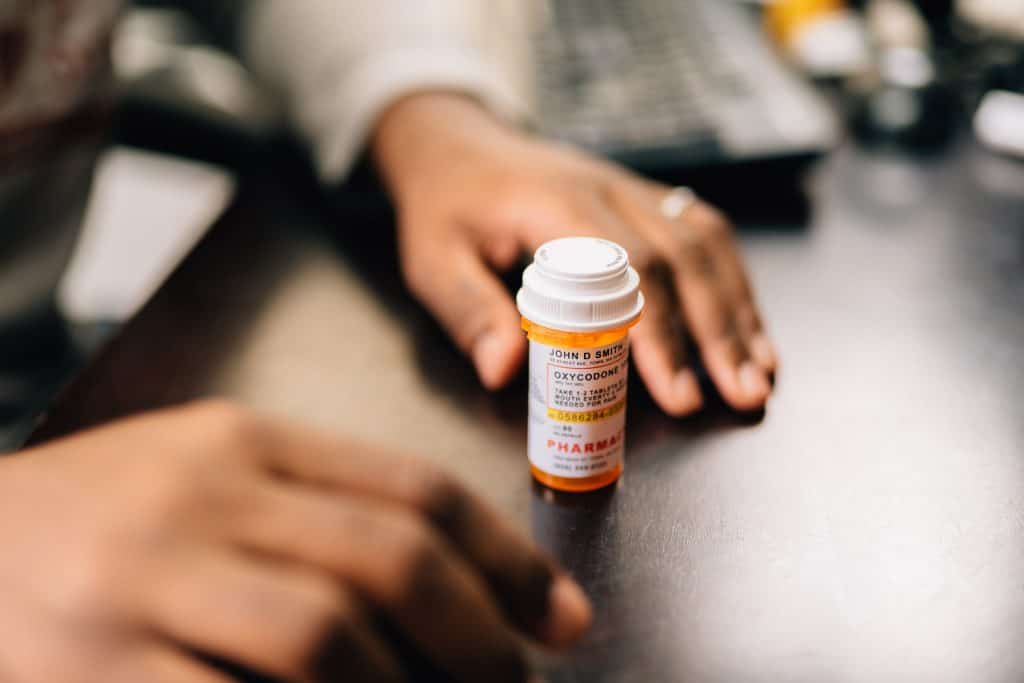 Opioid Addiction in Georgia
Opioids are a family of drugs that reduce pain. The chemicals trigger intense feelings of euphoria, relaxation, and overall well-being.
Georgia is combatting the worst drug crisis in history:
The number of opioid-related overdose deaths in Georgia surged from 853 to 1,718, a 101% uptick from 2019 – 2021. Fentanyl-fueled overdose deaths increased by 232.1%. 

In 2021, 718 out of 2,390 overdose deaths in Georgia were from opioids. 

In 2020, around 20,000 middle and high school students admitted to taking pain medication not prescribed in the past 30 days.

From 2010 – 2019, opioid-involved overdose deaths increased by 78% in Georgia, from 514 to 913 deaths.

From 2019 – 2021, hospital trips for drug overdoses shot up 10%, from 24,886 to 27,388. 

44% of children who entered foster care in 2018 did so due to parental substance abuse.
The signs and symptoms of opioid addiction can resemble other substances like alcohol addiction. However, this nimble narcotic has a deadly quality unlike any other.
Recognizing the signs and symptoms of opioid addiction can help you or a loved one decide on substance abuse treatment. 
Socially withdrawn or isolated, lying, stealing, borrowing money

Slurred or incoherent speech, lack of coordination, "nodding out"

Doctor shopping, forging prescriptions, secretive

Missing work, quality of work declines

Isolation from loved ones and periods of absence
Alternating between constipation and diarrhea

Scabs, sores, or puncture wounds suggestive of IV drug use

Changes in appearance, weight loss 
Disorientation, inability to concentrate or communicate

Poor impulse control, risky behavior, lack of good decision making
Needing to take more of the drug to get the same effect (tolerance, a sign of physical dependence)
This addiction doesn't stop until it's taken everything. Overdoses have become the leading cause of accidental death in the United States.
Types of Opioid Addictions We Treat
The opioid family of drugs covers three types:
Natural opioids occur in the opium poppy plant, which includes morphine and codeine.

Semi-synthetic is made in labs from natural opioids such as oxycodone (OxyContin), hydrocodone (Vicodin), hydromorphone, and oxymorphone. Heroin also falls in this category as a Schedule I drug made from morphine. 

Fully-synthetic opioids include fentanyl, tramadol, and methadone.
Our Opioid Detox Center in Georgia
When you stop using opioids, you'll feel the side effects of withdrawal. These inevitable symptoms range from unpleasant to unbearable. 
The level of intensity varies based on your usage habits. The distress of the experience can often lead back to using. We strongly recommend a medical detox equipped to manage this process smoothly and with care. 
We strive to create a relaxing and safe environment to cleanse your body. Our dedicated staff monitors your detox 24/7. We're here to ensure you stay stable and comfortable. Our rehab centers offer medication-assisted treatment that helps relieve the unsavory side effects.
Opioid withdrawal symptoms include:
Nausea and vomiting

Anxiety, confusion

Insomnia and restlessness

Hot and cold flushes

Perspiration

Abdominal cramping 

Muscle spasms and leg tremors 

Watery discharge from eyes and nose

Diarrhea

Cravings for opioids
Detoxing from these potent drugs on your own can be challenging and dangerous. Treatment at a reputable rehab center ensures you have the right tools, including medicines, counseling, and support to fight back.
Here are some of our medications:
Our highly trained medical professionals specializing in drug addiction and mental health know what works. Treating co-occurring disorders is the most impactful approach because these conditions are often connected. 
Our Opiate Addiction Treatment Programs
Our treatment plans cater to each person's unique needs and goals. This individualized approach is empowering and respectful. Our compassionate staff is committed to providing you with the best care possible. Our core values mean we run our programs with the highest standards of integrity and fairness. 
These aren't just words; these essential elements are what we promise to our clients. Our treatment facility just outside of Atlanta is independently owned, so you can count on us to live through our actions. 
Our opioid addiction treatment programs can include the following:
Detoxification

Residential

Intensive Outpatient Rehabilitation

Partial Hospitalization 

Sober Living
Our Georgia rehab center's medical detox program sets the stage for long-term recovery. Successful detoxification greatly improves the chances of maintaining sobriety. 
After detox, our team will recommend an addiction treatment program that best fits your individual needs.
Our Residential Treatment
Our residential program, or inpatient, is our highest level of care for clients who need around-the-clock support in the beginning stages of addiction recovery.  Our state-of-the-art treatment facility provides an intimate setting that promotes effective healing and fosters a sense of community. 
This immersive program combines individual and group counseling with various holistic therapies to heal your mind, body, and spirit. We guide our clients to learn how to manage withdrawal symptoms, combat cravings, and foster a healthier lifestyle. 
Our Intensive Outpatient Program
Our intensive outpatient program (IOP) bridges the gap between rehab and the real world to stay sober long-term. Our program provides support and opportunity for personal growth without drugs or drinking. It offers different options, like weekly therapy sessions, working, volunteering, and joining support groups. 
We emphasize communication, socialization, structure, and discipline to combat risk factors for relapse to strike a balance between work and sobriety.
Our Partial Hospitalization Program
Our partial hospitalization program (PHP) is an outpatient level of care that meets daily on weekdays providing around the clock structure at a more affordable price. PHPs fit the need of those who require more guidance than standard outpatient treatment but do not need 24-hour supervision.
We make our program feel like the real world, so clients can learn how to adjust to their daily lives. This intense program requires clients to attend group therapy sessions every day. You must have completed medical detox to ensure you're ready to benefit from therapy.
Continuing Recovery Through Sober Living
Our sober homes create an accepting environment free of drugs and alcohol for individuals in recovery. Our addiction recovery housing provides 24-hour support, access to valuable resources, including job training and education, and a nurturing community in recovery. 
Combining sober living with our PHP or IOP builds a foundation for long-term recovery while providing accountability in a healthy environment.
Our Approach to Opioid Addiction and Recovery
Our customized approach to treatment sets us apart. We mix evidence-based approaches with holistic therapies to treat the whole self. Your plan is tailored to your unique needs, preferences, and goals. Therapy is a big part of all of our treatment services.
Our therapists might use the following:
Cognitive-behavioral therapy (CBT) identifies conflicting behaviors and how to change them.
Contingency Management (CM) rewards drug-free behaviors with incentives like gift cards, positive and negative reinforcement, and prizes.

Family therapy (FT) is a meaningful discussion guided by your therapist to improve communication and relationships.

Motivational interviewing is a client-centered approach to explore and resolve ambivalence about changing substance misuse.

Group therapy involves sharing similar issues or concerns in a supportive and collaborative setting.

Holistic therapies take a whole-person approach to treatment that addresses physical, emotional, and spiritual health with wellness activities.
Dedicated Addiction Specialists and Therapists
Our fantastic staff has over a decade of experience in substance abuse and behavioral health. Our team of medical professionals, addiction specialists, and therapists is highly qualified to navigate the complex needs of treatment. We are licensed by the Joint Commission and accredited by the State of Georgia. 
Southeast Detox is a wholly renovated rehab center that provides a luxurious and intimate backdrop to heal. We strive to provide a soothing setting for substance abuse treatment.
Our rehab facility believes everyone deserves the chance to live their best life. With this in mind, we strive to make our addiction treatment options accessible and affordable for all who seek help.
Southeast Detox Admissions Process
Our admissions team eases the stress of getting help. We start with a free private call to get to know you better. We review and help you navigate your healthcare insurance. We believe recovery is for anyone who desires it.
Our collaborative approach to treatment involves input from you, your family, and your medical team. Every person entrusted to our care is treated as an individual and receives a treatment plan all their own.
You will leave our recovery center with your aftercare plan for relapse prevention.
This often includes support groups and sober living, which offer:
A sense of community and peer support

Accountability to reach recovery goals

A safe and sober environment away from relapse triggers 

Ongoing treatment to maintain recovery and prevent relapse
Insurance and Payment Options
Southeast Detox strives to provide accessible recovery. We accept most major insurance providers and some private health insurance.
We will help you find the best payment options if you don't have healthcare insurance. We look for alternatives like sliding scale to fit your budget. Additionally, private pay options are available.
Learn More About Our Customized Treatment Plans
Are you sick and tired of paying the high price for temporary relief? Why wait another day? Call us at (706) 873-9955 or email us at info@southeastdetoxga.com. 
Our admission team is ready 24/7 to guide you through the process. We can't wait to help you get your life back on track.
Your Recovery Starts Here
Our admissions team is ready 24/7 to guide you through the process, from admission to coordinating travel, treatment programs, and more.