Marijuana

Addiction Treatment & Rehab in Georgia
Marijuana Addiction Treatment & Rehab Program In Georgia
Marijuana addiction might sound like an oxymoron, as it is not commonly viewed as an addictive substance. However, the blunt truth is that prolonged use of marijuana can lead to the brain becoming dependent on the drug. That the grass is not always greener.
Southeast Detox is passionate about clearing the smoke to help individuals break free from marijuana. Our top-rated network of marijuana addiction treatment centers in Georgia is dedicated to providing evidence-based treatments, including detoxification, inpatient and outpatient rehab, therapy, and aftercare, tailored to embrace a smoke-free future.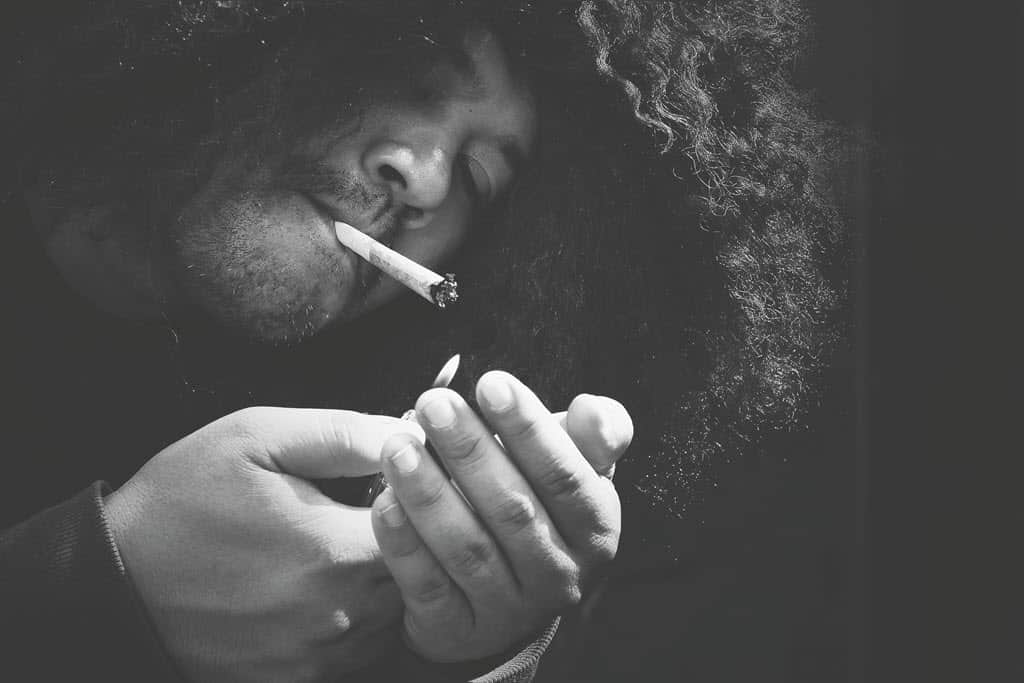 Marijuana Abuse in Georgia
According to the Georgia Department of Public Health, in 2019, marijuana was the most commonly cited primary drug among those admitted to substance abuse treatment programs in Georgia, accounting for 35% of all admissions.
Additionally, the Georgia Bureau of Investigation reported that in 2020, marijuana was the most commonly seized drug by law enforcement agencies in the state, accounting for over 54% of all drug seizures.
It's worth noting that these statistics only reflect reported cases of marijuana abuse and may not capture the full extent of marijuana use and abuse in Georgia. Additionally, the legal status of marijuana varies by state and is subject to change. As of March 2023, Georgia has legalized medical marijuana use but not recreational use.
Marijuana Addiction Treatment at Southeast Detox
Our premier drug recovery center offers robust specialized programs to quit cannabis once and for all.
The process begins with a thorough assessment of your condition, medical history, and treatment needs. We use the assessment results to develop a one-of-a-kind treatment plan to guide your recovery journey at Southeast Detox.
During the assessment, your care team will use these insights to determine if inpatient detox is recommended to withdraw from weed. Individuals who experience withdrawal effects are usually diagnosed with Marijuana Use Disorder (MUD). Like other substance addictions, MUD is best treated by a period of monitored detoxification followed by our inpatient or outpatient treatment and an aftercare plan for relapse prevention.
While in treatment, you'll have the opportunity to leverage a combination of different therapies and interventions that often include behavioral therapy, cognitive therapy, individual and group counseling, family therapy, and support groups. Additionally, holistic therapies like yoga are incorporated into your plan.
Southeast Detox possesses the expertise and heart to take you from high to healed. Our services are not one-size-fits-all, but what they all share is the common goal of promoting physical and emotional well-being at every stage of recovery.
For individuals with a history of heavy or chronic weed use, a medically assisted marijuana detox in Georgia may be the most effective and safest option for purging the active property of weed, delta-9-tetrahydrocannabinol, or THC.
Unlike some substances, marijuana withdrawal is usually not dangerous or life-threatening. However, many individuals find treatment offers a more enjoyable long-term path to success. Addiction is often about more than just physical symptoms. There may be emotional or psychological reasons contributing to the desire to stay in a haze.
Marijuana withdrawal symptoms can include the following:
Insomnia
Anxiety
Depression
Cravings
Irritability
Some signs may be alleviated with low-dose prescriptions or over-the-counter medications discussed with your care team. Typically, our clients coming off of marijuana stay in our medical detox program for a week on average.
Southeast Detox offers comprehensive residential and outpatient marijuana addiction treatment programs to quit weed. Residential treatment (or inpatient) for marijuana abuse is a highly effective option for individuals who require a structured, supportive environment to overcome their addiction.
At Southeast Detox, our residential program provides 24/7 care and support to patients in a safe and comfortable environment. You will have the advantage of leveraging our skilled clinicians at all times during your stay. Find out more about our numerous treatment options below.
Intensive Outpatient Program (IOP)
For clients ready to apply the skills they've acquired in residential in a more flexible setting while still receiving the same structured support, our Intensive Outpatient Program (IOP) is ideal. This program provides a seamless transition from a higher level of care to a more relaxed environment. Clients can maintain their progress in recovery while enjoying a greater sense of freedom and independence.
Partial Hospitalization Program (PHP)
Our partial hospitalization program (PHP) provides a more intensive level of care for patients who require more support and monitoring. This program is best suited for patients who have already undergone a medical detox to achieve initial stability, as the therapeutic work involved requires a high level of commitment and dedication.
PHP offers individualized treatment plans, including one-on-one, group, and family therapy, medication management, and immersion in support programs like 12-step.
This outpatient program provides a structured approach to recovery, usually meeting during the day, Monday through Friday. Our PHP program equips clients with the necessary tools for long-term sobriety, ensuring that they receive the care and support needed for successful recovery.
Marijuana Addiction Outpatient Program (OP)
Our outpatient program is the perfect next step for individuals who have successfully completed our intensive outpatient treatment program and are ready to continue their recovery journey with more freedom.
Our outpatient program includes individual and group therapy sessions with highly flexible scheduling options. The purpose of our outpatient program is to provide a residual structure from our more intensive programs, allowing clients to maintain the skills and habits necessary for healthy and sustained recovery.
We take pride in staying in touch with our clients, and our outpatient program is a great way to do so. It's designed for individuals who want to focus on maintaining the progress they've made after working through their significant issues.
Our compassionate team is committed to providing ongoing care and support to help our clients achieve lasting recovery and live fulfilling lives at each stage of healing in our programs.
Marijuana Addiction Treatment Services
Individual and group therapy are integral components of Southeast Detox's marijuana addiction treatment program, providing patients with a supportive environment to work through their addiction and achieve lasting recovery. Our therapy options include evidence-based approaches such as cognitive-behavioral therapy (CBT) and dialectical behavior therapy (DBT).
Talk Therapy for Marijuana Addiction
CBT is a talk therapy that focuses on helping individuals identify and change negative thought patterns and behaviors that contribute to their craving for cannabis. This therapy helps clients develop coping skills to manage triggers and cravings, promoting healthier thought patterns and behaviors.
DBT is another talk therapy that focuses on helping individuals regulate their emotions and improve their interpersonal skills. This approach combines cognitive-behavioral techniques with mindfulness practices to help patients learn to accept and control their feelings while also developing healthy ways to interact with others.
Our individual therapy sessions allow clients to work one-on-one with a therapist to explore their experiences, thoughts, and feelings in a safe and confidential environment. Group therapy sessions provide a supportive and non-judgmental space to discuss addiction and work toward recovery.
Southeast Detox's holistic program focuses on addressing all dimensions of a person beyond just achieving sobriety. In addition to traditional therapies, we offer yoga as a key component of mental wellness and physical harmony.
During yoga sessions, clients learn to focus on their breath and movement, promoting mindfulness and relaxation. This practice helps individuals develop greater self-awareness and mental resilience, allowing them to cope with the challenges and triggers that may contribute to their addiction.
Our aftercare services keep your progress on track. These relapse prevention services include ongoing therapy, group counseling, and sober living arrangements to help clients transition back into their daily lives after completing our marijuana treatment program.
Our team works with you to develop an individualized aftercare plan that addresses your unique needs and goals.
As part of our outpatient, our sober living arrangements are for individuals who want or need structured care. Sober homes are staffed 24/7 and include a range of services and resources, including regular drug testing, house meetings, and life skills training. Individuals build the skills and confidence necessary for a meaningful recovery toward independent living.
This environment promotes social connection, sharing, and accountability, critical components of long-term recovery.
What Sets Southeast Detox Apart
Southeast Detox knows how complex and deeply personal addiction is; it affects each individual in different ways. That's why we embrace a personalized approach to treatment, and we own our responsibility for providing unmatched services to set the industry pace.
Southeast Detox is accredited by The Joint Commission, an organization that sets high standards for healthcare organizations. Our accreditation demonstrates our commitment to providing safe, high-quality care to our patients. Our accreditation is a testament to the quality of our addiction treatment program and the expertise of our team of professionals.
In addition to our Joint Commission accreditation, we are licensed by the State of Georgia and adhere to all state and federal regulations related to addiction treatment. These accreditations and licenses showcase our commitment to our clients and our ongoing efforts to improve our addiction treatment program.
Our amazing staff is a defining factor that sets our addiction treatment centers in Georgia apart from the rest. Our medical staff includes physicians, nurses, and other healthcare professionals who have extensive experience in managing the complex needs of addiction treatment.
Our licensed therapists provide a range of the most current evidence-based therapies and effective interventions.
To promote an enjoyable recovery stay, Southeast Detox is a wholly renovated rehab center that provides a luxurious and intimate setting for you and your loved one to recover. We focus on creating a warm atmosphere for our clients to embrace crucial pieces of change.
To ensure your stay is as comfortable as possible, our upscale amenities include:
Each room features flat-screen TVs with Wi-Fi and multiple streaming services
Tempurpedic mattresses with down comforters
Luxury vinyl plank flooring
Catered Meals
On-site drinks and snacks
Clients are also able to bring their favorite snacks and drinks
Additional Support For Marijuana Abuse in Georgia
f you want to stop smoking, you're not alone. Individuals struggling with marijuana use, whether for themselves or their loved ones, can seek strength and solidarity from various resources available in Georgia.
Check out marijuana recovery resources in Georgia ready to help:
Don't let your dreams go up in smoke. If you or a loved one are struggling with marijuana addiction, know you are not alone. Southeast Detox is here to help you take the first step towards a clear future and a fulfilling life in recovery.
Our premier marijuana treatment program offers exciting evidence-based therapies and interventions, holistic treatments like yoga, and aftercare plans to stay sober.
Say goodbye to the haze of addiction and hello to a world of endless possibilities. Contact our team at Southeast Detox and start your journey today!
Your Recovery Starts Here
Our admissions team is ready 24/7 to guide you through the process, from admission to coordinating travel, treatment programs, and more.