Alcoholism

Treatment & Alcohol Abuse Rehab In Georgia
Alcoholism Treatment & Alcohol Abuse Rehab
Alcohol addiction is a disease that takes no prisoners. The signs of alcohol misuse can be hard to recognize and even more challenging to treat. Addressing a complex problem requires a comprehensive approach that usually involves a blend of detoxification, medication-assisted treatment, inpatient or outpatient rehab, aftercare, and participation in support groups.
The silent grip of alcohol addiction has no mercy. Battling the throes of alcoholism will leave you feeling alone, powerless, and utterly consumed. Southeast Detox in Georgia is a premier alcohol treatment center dedicated to guiding those addicted to regain footing toward rehabilitation, wellness, and recovery.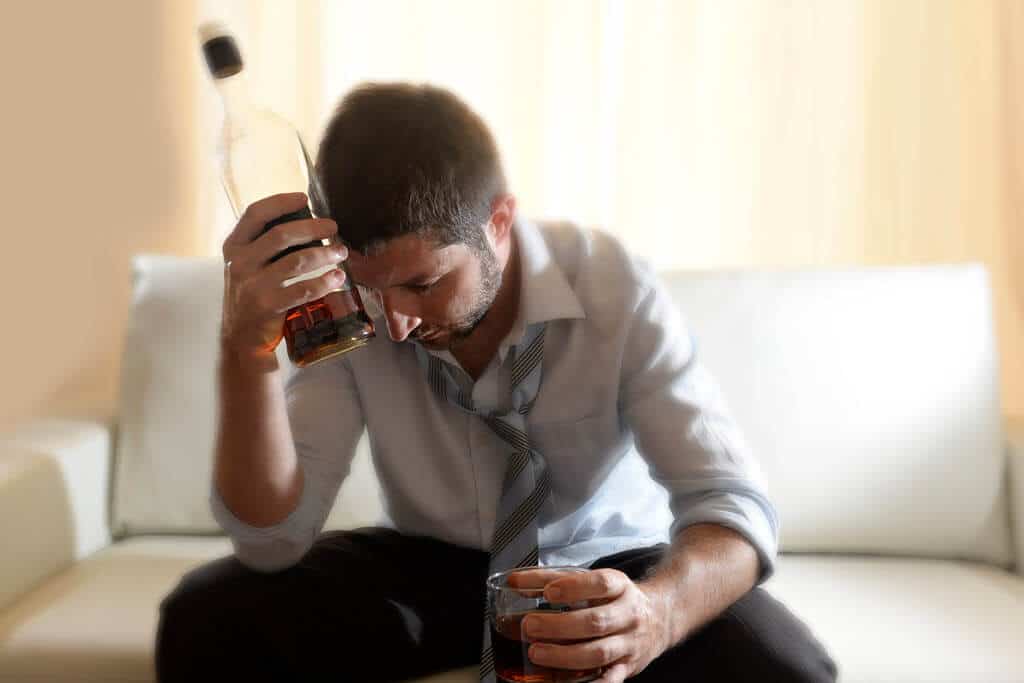 How Common is Alcohol Abuse in Georgia?
Georgia's alcohol consumption habits are a critical issue due to the high prevalence of alcohol consumption and lack of individual management.
The 5-year average annual rate of excessive alcohol deaths per capita in Georgia increased by as much as 46.4% from 2015 to 2019, according to a report by the Georgia Department of Public Health.
The report revealed in 2019,  2,001 alcohol-related deaths occurred in Georgia, which was an increase from the 1,864 alcohol-related deaths reported in 2018.
An estimated 15.1% of Georgia adults over 18 binge drink at least once per month, according to the 2019 report.
Additionally, an estimated 8.2% of adults aged 18 and older in Georgia reported any alcohol use in the past month, and 1.7% of adults aged 18 and older reported alcohol use disorder in the past year, Behavioral Risk Factor Surveillance System (BRFSS) 2019 data
Our treatment programs provide individuals and loved ones the support and resources to sustain lasting recovery from alcoholism.
Signs and Symptoms of Alcohol Addiction
Due to the prevalence and integration of alcohol into everyday life, many people are suffering in silence from an alcohol use disorder.
Physical and emotional symptoms are hard to pinpoint and can be confused with other issues. Behavioral patterns, on the other hand, are a significant sign of alcohol issues.
Behavioral signs include:
Naturally, many physical and emotional signs run concurrently with this behavior:
Issues that are a direct result of chronic and sustained alcoholism include:
Southeast Detox understands the complex and cunning nature of alcohol addiction. No matter how alone you feel, we are here to help you navigate this journey.
Our Alcohol Detox in Georgia
Fortunately, there is help available if you're ready to confront alcohol addiction. Admitting powerlessness against alcohol does not mean you are a weak or bad person. The disease does not discriminate and is always ready to reel you back in at a moment's notice.
Symptoms of withdrawal can be a profound struggle, and in some cases, alcoholism can be life-threatening. Our addiction experts and medical practitioners at Southeast Detox oversee a secure and comfortable detoxification process. In severe instances, alcohol detox may cause seizures, delirium tremens, or hallucinations so it is crucial to have professional supervision.
Prior to medical detox, each patient in our detox program receives a personalized assessment by one of our addiction experts to address their individual needs.
While in medical detox at Southeast Detox, our healthcare professionals are prepared to provide the necessary support and medical care for the alcohol withdrawal process.
Individuals detoxing from alcohol will typically experience some of the following withdrawal symptoms or side effects:
In the case of severe addictions, we can provide medication-assisted treatment to help individuals navigate unpleasant withdrawal symptoms to withdrawal and not look back.
Professional detox is vital for sustainable recovery, but it's just the beginning. After detox, we'll suggest an addiction treatment program based on your needs and level of addiction for lifelong recovery.
Alcohol Detox Medications
Our medication-assisted treatment program involves the use of medications, such as naltrexone and disulfiram, to reduce cravings and aid in recovery.
Here are a few examples of medications we utilize for alcohol addiction:
These medications are typically part of a comprehensive treatment plan that includes therapy and other supportive services you develop with your treatment team.
Our Inpatient Alcohol Treatment Program
After detox, our residential (inpatient) treatment program is generally considered the next best step to learning the skills and coping mechanisms required for a successful long-term recovery. At our alcohol rehab center in Georgia, we help our clients overcome alcohol addiction through intensive counseling and therapy.
Clients typically stay in our residential program for 30 to 90 days and receive individual and group therapy to address the root causes of their alcohol addiction. This structured environment helps our clients stay on track and avoid triggers that can lead to alcohol relapse.
We use proven treatments, like behavioral therapy, medication, and holistic therapies, to support recovery from alcoholism. Inpatient rehab is a good choice for alcohol addiction, offering a safe and supportive environment with a community of others in recovery.
Cognitive Behavioral Therapy
One of the most widely used and evidence-based approaches to treating alcohol use disorder is Cognitive Behavioral Therapy (CBT).
CBT is a form of psychotherapy that focuses on changing behaviors and thoughts related to alcohol use, as well as developing useful tools for managing cravings and avoiding relapse triggers.
Research has shown that CBT is an effective tool for helping individuals with alcohol use disorder reduce their drinking, improve their overall health, and lead productive lives.
One of the most effective forms of treatment for overcoming alcoholism is EMDR Therapy. EMDR Therapy is a type of psychotherapy that combines traditional talk therapy with physical and emotional elements.
EMDR Therapy can also help individuals identify and address the underlying causes of their alcoholism, such as unresolved trauma or stress. Additionally, EMDR Therapy can help individuals build new, healthy habits and behaviors that can help them break the cycle of alcohol abuse.
Alcohol Addiction Aftercare
Alcohol aftercare programs following inpatient treatment often include counseling, 12-step programs, accountability from a sponsor, and sober living houses. During aftercare, individuals can receive individualized treatment plans to help them stay on track with their recovery goals.
Alcohol Addiction Resources in Georgia
The following resources are available in Georgia for alcohol recovery support:
If you or a loved one are struggling with overcoming alcohol, there is no need to suffer in silence. Southeast Detox is ready to assist your journey to sobriety in an upscale, inviting environment staffed by experts who truly care about your lasting recovery.
Don't let alcohol take what matters most from you. Fight back and reach out for help today.
Your Recovery Starts Here
Our admissions team is ready 24/7 to guide you through the process, from admission to coordinating travel, treatment programs, and more.