OCD

Treatment Center in Georgia
OCD Treatment Center in Georgia
Treating obsessive-compulsive disorder (OCD) is essential because of its impact on the quality of life of those with the disorder. This is a mental health disorder that produces recurring and uncontrollable thoughts, obsessions, and repetitive behaviors. OCD can impair daily activities, relationships, and work or school performance.
Without proper treatment, OCD can lead to depression, anxiety, self-harm, and suicide. However, our OCD Treatment Center in Georgia can provide effective treatment options to help those manage their symptoms and develop coping skills to live a more fulfilling life.
At Southeast Detox, located near Atlanta, our expertise in treating anxiety disorders such as OCD allows us to assist our clients in reversing their obsessive thoughts or urges. We offer several evidence-based treatment programs, including an intensive outpatient program, a partial hospitalization program, and sober living.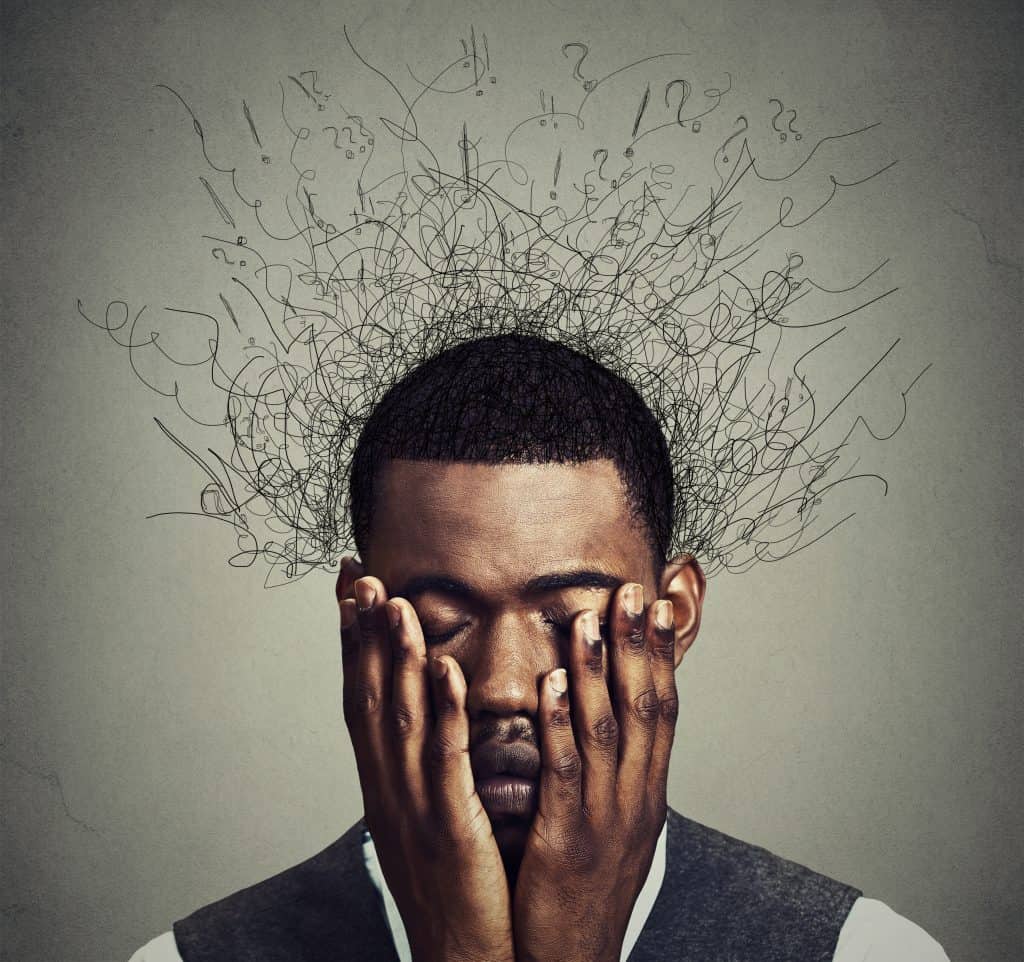 Treatment programs for OCD are critical for recovery since it can significantly impact daily life, relationships, and overall well-being. During our treatment programs, we provide our clients with the necessary skills to manage their symptoms and strategies for avoiding other mental illnesses that could arise. Therefore, our treatment programs can lead to successful outcomes and long-term wellness.
Medical Detox
Detoxification is the process by which a person rids the body of alcohol or other drugs to begin recovery. Southeast Detox's medically-assisted detox program can help ease withdrawal side effects and prepare patients for long-term recovery.
When a person uses substances for an extended period, their body becomes dependent on the presence of the drugs. The brain gets accustomed to how the medication affects it and adapts to function normally. Eventually, people build tolerance and must consume higher drug doses to feel the same effects.
Medical detox is ideal for patients with OCD and a co-occurring substance use disorder. When it becomes difficult for individuals to abstain from alcohol or other drugs, medically supervised detox can assist our client through withdrawal safely and in a supportive environment with 24/7 care. Over time, the body relearns to function without the drug, and the cravings subside.
Residential Treatment
Residential treatment programs provide intensive help with severe emotional and behavioral problems. While receiving residential treatment, also known as inpatient, our clients temporarily live outside their homes and in a facility where trained staff can supervise and monitor them.
We provide round-the-clock care to ensure clients in this program have the support they need at each step. Therefore, clients live at our facility 24/7, where our experienced staff connects with them personally to enable them to live productive lives as they go through and exit drug rehab into recovery.
Residential treatment works for our clients with OCD because they can learn coping skills, manage their anxiety, and change their compulsive behavior patterns. In addition, this option works for clients who may not find the level of success they want in an outpatient program.
Partial Hospitalization Programs (PHP)
Our partial hospitalization program (PHP) is an OCD and co-occurring treatment that provides intensive individual, group, and family therapy and support services. This treatment occurs daily, where patients return home in the evenings to fulfill personal and family obligations.
PHP works well for our clients receiving treatment who have completed a detox program to transition to a less intensive level of care. Our clients receive a structured, supportive environment in this program to continue their recovery. Lastly, it is important to have a stable living environment since they return home in the evenings or in a sober living facility.
Intensive Outpatient Programs (IOP)
While our Intensive Outpatient Programs (IOP) are less intensive than PHP, clients still receive top care. Our clients receive treatment 3-5 days a week. Because they do not live at the facility or stay for extended periods during the day, our clients can continue to work, school, and other family and personal obligations.
As with PHP, IOP is offered as an option for individuals with OCD at our Southeast Detox facilities and other locations, including Southeast Addiction Center.
Why Choose Southeast Detox for OCD Treatment?
When you enter a treatment program with Southeast Detox, you will enter a supportive environment with your needs at the forefront. Our treatment team has combined decades of experience in the mental health field, particularly OCD disorders and co-occurring substance abuse.
When choosing a facility for OCD treatment, several factors must be remembered. You'd like to be sure the facility has current accreditation and licensing and qualified staff who can understand your specific needs and provide the level of care you need. At Southeast Detox, we do just that. Our wide range of services from our clinicians provides the resources you need to overcome OCD symptoms.
Southeast Detox is fully licensed and JCAHO accredited. We are also Joint Commission-accredited, which means we go above and beyond to raise the standard of safety and quality of care for our clients.
Forms of OCD Treated at Southeast Detox
We treat five different forms of OCD at our treatment center. Regardless of the type our clients are experiencing, our intensive treatment produces results that lead to long-term recovery while keeping each person's needs at the center of what we do.
Checking
Checking is an obsession with causing damage or harm from being careless. Checking can lead to making sure the door is locked, the stove is off, or items are still stored in their wallet, such as cash, cards, and identification. Individuals who perform checking rituals will check for their items multiple times or even stare at the things for long periods to feel a sense of ease.
Contamination / Mental Contamination
Contamination is the fear that one is near illness or viruses that can be easily spread to them. Some individuals also experience contamination of everyday things and people, which makes them feel unclean. This results in obsessive hand washing to stop the spread of possible contamination. These behaviors lead some individuals to avoid certain people, objects, or places for fear of getting sick.
Symmetry and ordering
One of the most recognizable forms of OCD is the obsession with objects being in a precise position, which usually involves making sure things are organized with symmetry.
For example, wall hangings need to be positioned the same way, or canned goods in a pantry must all be turned the same way. If the person doesn't perform the compulsions to make everything just right, they might experience distress or thoughts that harm or danger will ensue if they aren't corrected.
Ruminations / Intrusive Thoughts
When a person with OCD gets something stuck in their head, it can be distressing. Individuals who experience ruminations tend to get stuck on a topic for a long time and ignore personal obligations while fixating on a solution to the problem. In addition, when they focus on a topic for too long, they feel unsatisfied or empty.
When individuals experience intrusive thoughts, they typically happen randomly and can involve self-harm or harming a loved one or stranger. To silence these obsessive thoughts, an individual might resort to compulsive behaviors or repeated words to calm down.
Hoarding
The excessive and compulsive cumulation of items characterizes hoarding. The result is a cluttered living space that interferes with daily life. When hoarding, individuals continue to have patterns of intrusive thoughts and other unwanted behaviors.
How We Treat Obsessive-Compulsive Disorder
At Southeast Detox, we offer CBT, DBT, and group therapy in the form of individualized treatment. Our comprehensive programs target all aspects of distress within the individual in a structured and flexible way.
Cognitive Behavioral Therapy
Our therapists provide evidence-based cognitive behavioral therapy (CBT) in individual therapy, group therapy, or family/couples interventions. There are various methods in behavioral health for which CBT is utilized, including:
Positive CBT is a form of CBT that focuses on the steps that our clients take to work out their OCD tendencies. From there, we build on those actions to create a toolbox of measures.

Trauma-focused CBT addresses the underlying trauma that is often the cause of OCD and co-occurring substance abuse. Trauma-focused CBT can be sensitive for some clients because they have to recall the traumatic experiences or memories that led to OCD disorder.

Acceptance and commitment therapy (ACT) focuses on helping our clients develop strategies to adapt to changing situations and shift their perspectives when responding to challenges. When adding this approach to our client's OCD treatment plan, we can better provide the tools to navigate life, manage stress and anxiety, and maintain positive social relationships.
Mindfulness CBT focuses on meditation to help clients consciously focus on their thoughts and feelings. Mindfulness CBT identifies negative thought patterns that spark obsessive-compulsive tendencies and develop ways to work through them.
Dialectical Behavioral Therapy
Dialectical behavior therapy (DBT) is a cognitive behavioral and psychological practice used to treat OCD. DBT effectively treats many other disorders, such as substance dependence, depression, anxiety, eating disorders, and post-traumatic stress disorder (PTSD), that may be underlying factors for OCD.
DBT helps clients who struggle with managing their emotions and relationships and those considering self-harm. This treatment service is ideal for individuals with emotion regulation, impulse control, and social difficulties brought on by OCD.
Group Therapy
Group therapy occurs in a supportive environment with others who have OCD. Our therapists understand the importance of having a support system so each person takes turns expressing their struggles, feelings, experiences, and goals. The therapist is there to facilitate the conversation and ensure that participants address the issues, not each other.
In group therapy, we tailor the sessions to specific topics that benefit each client. Those topics include avoiding triggers, handling social settings and relationships, and developing and maintaining relationships, among other issues.
OCD can manifest in several ways, including excessive cleaning, checking, organizing, counting, hoarding, or seeking reassurance from others. This anxiety disorder significantly impacts daily life, relationships, and quality of life.
Q: What is OCD?
A: Obsessive-compulsive disorder (OCD) is a mental health disorder characterized by obsessive thoughts and compulsive behaviors.
Q: Is OCD a rare mental health disorder?
A: No. OCD impacts up to 3% of the worldwide population, which equates to approximately 2.5 million Americans.
Q: What are the common symptoms of OCD?
A: Common symptoms include repeated hand washing, consistently washing, checking, counting, and arranging personal items around the house or in the office.
Q: Does stress have a relationship to OCD?
A: Yes. Stress and other environmental factors can result in an OCD disorder.
Q: Can adolescents develop OCD?
A: Yes. OCD tendencies in children become apparent around the age of 10.
Q: Is OCD treatable?
A: Yes. With an individualized treatment plan developed by a team of healthcare professionals, OCD is treatable. Treatment involves a combination and therapy and medication to help manage if needed.
What Is Obsessive-Compulsive Disorder (OCD)?
OCD is a brain and behavior disorder categorized as an anxiety disorder in the Diagnostic and Statistical Manual of Mental Disorders, Fourth Edition (DSM-IV). OCD creates severe anxiety in those affected and affects both obsessions and compulsions that interfere with daily life. These brain structures use a chemical messenger called Serotonin. Serotonin is a chemical that carries messages between nerve cells in the brain and throughout a person's body. The brain circuits involved become normalized with either serotonin medicines, CBT, DBT, or group and individual therapies.
What Are the Risk Factors for OCD?
OCD is a disorder that impacts adults, adolescents, and children worldwide. Most individuals are diagnosed around 19, and it tends to onset earlier in boys than in girls.
The causes of OCD are unknown, but risk factors include:
Genetics: Close relatives of individuals with OCD are more likely to develop the disorder themselves.

Brain structure: Brain imaging has found structural differences in the brains of people with OCD. The parts affected are those responsible for processing emotions, decision-making, and impulse control.

Brain functioning: Individuals with OCD have abnormalities in specific brain areas. These abnormalities present as difficulty in decision-making and impulse control and interfere with motor movements and cognitive processes.

Environment: Air pollution, noise, and chemical exposure can trigger compulsive behaviors and intrusive thoughts in affected individuals. Cluttered environments can play a role as well.
What Treatments Are Most Effective For OCD?
OCD is treated with medication and psychotherapy, such as CBT, DBT, and group therapy. Although most clients with respond positively to treatment, symptoms can sometimes remain in recovery.
Sometimes individuals with OCD also have coupled mental disorders, such as depression, anxiety, symmetry, and ordering or intrusive thoughts. Therefore, it is crucial to consider these other disorders when seeking treatment. However, treatment is effective because individuals adapt new ways of managing their obsessive thoughts and compulsive actions. Our treatments challenge distorted thoughts and beliefs so our clients can develop healthier coping skills.
Do the Obsessions in OCD Lead to Aggressive or Violent Tendencies?
In a study conducted by the National Institute of Health, half of the participants they studied with OCD had episodes of aggressive actions or thoughts. Those individuals also exhibited a higher experience with panic attacks and co-occurring depression. The aggression was typically directed toward a loved one, including a spouse, parents, children, and other relatives.
However, people with OCD commonly do not seek to act out violent or aggressive obsessions; instead, they are highly disturbed by them and experience them as separate aside from how they actually feel about a person or situation.
Our residential treatment program offers a variety of holistic therapies to support individuals during the opioid addiction recovery process. The goal of these therapies is to help individuals reduce physical and psychological stress, enhance their overall well-being, and improve their chances of success during and after the detoxification process.
Paying Information For Treatment
We have several insurance options available to our clients.
Tricare

Anthem BCBS

Alliant Health Plans

Friday Health Plans

Optum VA

We accept most private insurance providers as well.
For clients without insurance, we will review what options are available. Our goal is to ensure that anyone who needs OCD treatment receives it.
More About Our OCD Treatment Options
We specialize in assisting individuals who are struggling with obsessive-compulsive disorder. Southeast Detox offers therapies that help clients develop new ways to cope with mental illness and any associated substance abuse. Providing a supportive environment makes it easier for clients to focus on their recovery and regain control over their lives once and for all.
If you or someone you know needs support combatting anxiety and substance abuse addiction, we encourage you to visit us at our location near Atlanta, 4300 Martha Berry Hwy., Rome, GA 30165, by phone at (706) 873-9955, or by email at info@southeastdetoxga.com.
Your Recovery Starts Here
Our admissions team is ready 24/7 to guide you through the process, from admission to coordinating travel, treatment programs, and more.