Fentanyl

Addiction Treatment & Rehab Program in Georgia
Understanding The Problem
Opioid abuse has plagued the United States for years, increasing significantly after the production of OxyContin for pain management. In recent years, fentanyl has taken the world by storm, causing an increase in addiction and opioid-related deaths.
In the state of Georgia alone, the number of fentanyl-related deaths has increased by 231% since 2019. This number is startling and significant. Because of the increase in fentanyl abuse and overdoses, finding a fentanyl addiction treatment program in Georgia is critical. We offer a range of treatment services and programs that are meant to address fentanyl abuse and overall mental wellness in you or your loved one.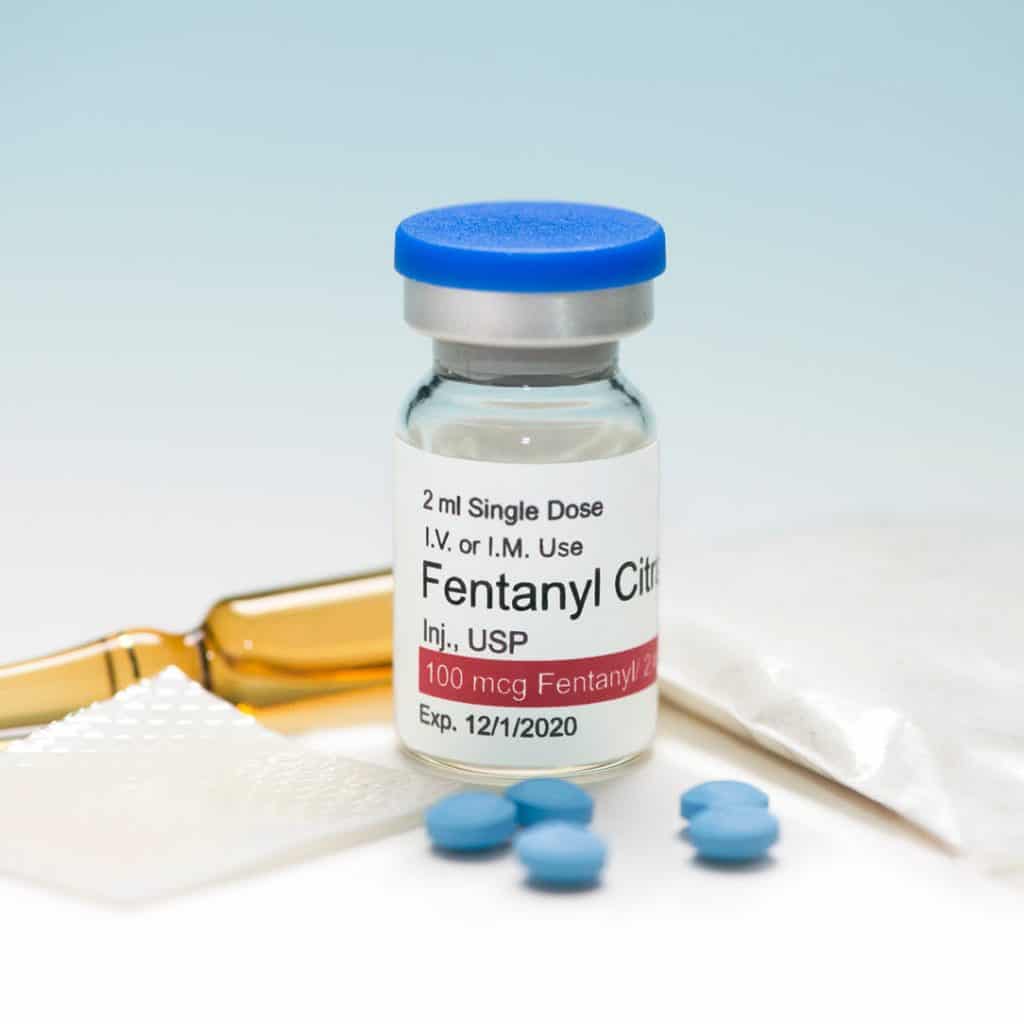 Our Fentanyl Addiction Treatment Programs
At Southeast Detox in Georgia, we offer medical detox and residential treatment for substance abuse care. Our programs are designed to meet your specific needs and include a wide variety of treatment options that you will choose from when you work with your team.
Fentanyl Withdrawal Symptoms and Detox
We often recommend that our clients begin with the detox program so that they are able to safely rid their bodies of any drugs still present. The withdrawal process from fentanyl can be painful and scary, especially if you try to detox on your own.
Symptoms of fentanyl withdrawal include:
Anxiety
Insomnia
Muscle Cramps
Nausea
Vomiting
Diarrhea
Runny Eyes or Nose
When it comes to withdrawal, it is often critical to seek professional help in order to prevent a relapse. To do this, we offer a safe, comfortable environment where you are able to gain physical freedom from fentanyl as easily as possible. You will work with your very own team of medical professionals to decide which services will be best for you and your needs.
Residential Treatment For Fentanyl Addiction
After detox, a residential treatment program is often the next step. When it comes to preparing for long-term recovery, residential care provides round-the-clock treatment and intensive services that address both addiction recovery and any underlying mental health conditions that might be present.
Residential care is the highest level of substance use treatment available, and it is the most effective form of ensuring that a person remains sober long-term. At Southeast Detox, we connect our clients to professional treatment providers, evidence-based services, and effective relapse prevention training.
The length of time you will spend in our treatment center depends entirely on your specific needs, and we will re-evaluate as time goes on to determine if your stay should be extended or if we need to adjust the services we are providing for you. Some of the services we offer for fentanyl rehab include:
Individual Therapy: Clients will work one-on-one with an assigned therapist to discuss their mental health, their drug addiction, and how they feel that they are progressing through the program.
Group Therapy: Helps individuals learn how to take responsibility for their actions and learn how to establish goals and boundaries. Clients will be placed into groups with people struggling with similar situations, providing a support group for one another.
Cognitive Behavioral Therapy (CBT): A type of talk therapy used in individual and group sessions that helps clients navigate the way they think and change negative patterns into positive ones.
Dialectical Behavior Therapy (DBT): Another type of talk therapy that helps people who deal with intense emotions and need help navigating them.
EMDR: A type of therapy that helps individuals struggling with trauma.
Relapse Prevention Training: One of the most effective ways to cope with cravings is to develop relapse prevention skills that can be used outside of treatment to maintain long-term sobriety.
12-Step Group Therapy: Support groups for people suffering from a drug addiction that follow a set number of steps and structure.
Art, Writing, or Music Therapy: Holistic options that create positive coping skills and help clients find positive, healthy hobbies.
Meditation, Yoga, and Nature Walks: Mindfulness activities that connect the client to the world.
Therapeutic Fitness: Exercise helps not only treat the client's physical body but can help to heal any physical or mental damage done by promoting different types of physical healing.
Medication Management: In some cases, clients require medication to help with withdrawal or to treat any underlying mental health conditions that are present. Medication-assisted treatment services may also be available during the detox process to help minimize cravings or other side effects.
Family Therapy: A lot of the way we are is due to our families and how we were raised. Family therapy can be helpful in connecting clients with their loved ones and healing the entire family unit.
Aftercare Planning: Outpatient treatment, therapy, and various other services can be helpful in supporting clients once their inpatient substance abuse treatment is complete.
Any combination of these services can be used to treat fentanyl addiction effectively, and when working with your specific treatment team, you will play a role in determining which services will be used.
One of the major concerns of fentanyl use is the high risk of an overdose. And because there is an increased occurrence of drugs being laced with fentanyl, the threat of an overdose continues to become worse as each day passes. When a person overdoses on fentanyl, they need immediate medical attention as this could lead to death.
Some symptoms of a fentanyl overdose include:
Constricted Pupils

Respiratory Depression

Blue or Pale Skin

Loss of Consciousness

Slurred Speech

Vomiting
If you or a family member is experiencing any of these symptoms, you need to call 911 immediately. Following medical help, it is imperative to enroll in a rehab center that specializes in substance use disorders, specifically fentanyl. We can provide that safe haven for you to seek help, recover, and thrive.
If you or a loved one are in need of treatment for fentanyl addiction, seeking help is the first step. There is absolutely no shame in finding care for any form of drug abuse, especially one as potent and deadly as fentanyl. Our recovery center works tirelessly to provide a safe, compassionate, effective drug rehab that listens to you and allows you to play the biggest role in dictating the course of your treatment plan.
And if our detox or residential treatment programs are not the right fit for you, we will help you find a program that does fit in Georgia or the surrounding Atlanta areas. This may include partial hospitalization programs, intensive outpatient programs, or regular outpatient treatment. No matter what it is that you need, we will find the right program for you. Give us a call today to help you with your fentanyl addiction.