Our Adderall

Addiction Treatment Program in Georgia
Southeast Detox features a robust assortment of treatment services to support individuals dealing with Adderall abuse.
Our Adderall addiction treatment center in Georgia is located in a newly renovated facility 2 hours away from Atlanta in Rome, GA. Our programs feature a combination of talk therapies, holistic treatments, medication management, and much more.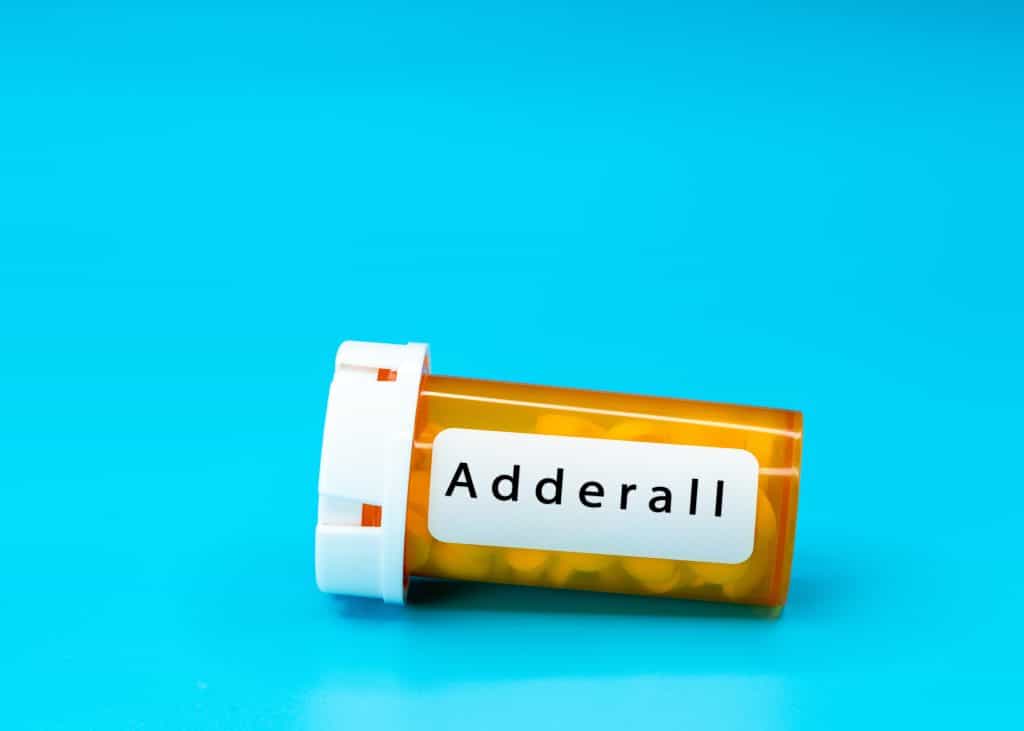 Adderall Abuse in Georgia
Southeast Detox's Adderall Rehab Center Programs
Experience a luxurious and highly personalized recovery journey at Southwest Detox. Once you step inside Southeast Detox, you'll immediately see the difference. 
With upscale amenities such as flat-screen TVs, Wi-Fi in each room, and Tempurpedic mattresses with plush and cozy down comforters, you'll feel right at home while receiving the latest therapies and holistic treatments.
Our Adderall addiction treatment program in Georgia is unlike any other. You'll be treated like the individual you are, receiving highly respectful and tailored care from our expert team. 
You'll also enjoy these amenities:  
Luxury, vinyl plank flooring that provides a cushioned feel underfoot

Catered Meals

On-site drinks and snacks

You can also bring your favorite snacks and drinks.
Our stunning recovery center is wholly renovated and top-reviewed across Google and 3rd party sites. Southeast Detox is Joint Commission Accredited and licensed by the State of Georgia. Our credentials support that you receive the highest quality care.  
Our addiction treatment program in Georgia prioritizes your comfort and freedom.
Withdrawing from Adderall can cause your body and mind to play distressing tricks on you. When you stop taking Adderall, you may experience a range of unpleasant side effects, including: 
Cravings: During detoxification, the drug's appetite-suppressing effects may cause you to experience food cravings. These impulses can range from mild to intense and may include a desire for sugary or high-fat foods.

Exhaustion: Detoxing can be an exhausting experience that hits you suddenly. The stimulating effects of addiction can cause a dramatic crash as your body adjusts to more normal energy levels.

Disrupted Sleep: Restlessness and insomnia caused by intense withdrawal symptoms can disrupt sleep patterns for up to 48 hours, making it difficult to get the rest you need.

Mood Swings: Withdrawal can cause intense mood swings, bringing forth waves of emotions and feelings of hopelessness and depression. It's common to struggle with managing emotions and erratic behavior during this time.
Adderall is an addictive stimulant for individuals without ADHD or narcolepsy. Its effects on energy levels can be significant, and when discontinuing use, the body may experience a drastic drop in energy levels, resulting in immense fatigue.
The length of Adderall withdrawal can vary, depending on the duration and intensity of stimulant usage. The average withdrawal size is one week, with symptoms that may persist for up to four weeks. 
Our compassionate staff carefully manages medical detoxification using medications and therapies to help individuals safely and comfortably withdraw from substances like Adderall.
Adderall Detox Medications
Fortunately, medications are available to assist in managing the unpleasant symptoms of Adderall withdrawal:
Doctors may prescribe antidepressants like Bupropion to help manage depression and anxiety.

Sometimes doctors use Buspar to treat anxiety disorders, including those that may be associated with amphetamine detox. Buspar is a non-addictive medication.

Clonidine is a blood pressure medication that can help reduce the severity of withdrawal symptoms such as anxiety, agitation, and high blood pressure.
A common struggle when going through Adderall detox is difficulty sleeping. Natural supplements can help without forming another habit. 
Magnesium is a mineral that regulates the sleep-wake cycle and may help promote relaxation. Melatonin is another natural hormone that helps regulate the sleep-wake cycle. L-theanine is an amino acid used for focus and deep concentration.
Other medications, such as antipsychotics, may be used to manage more severe withdrawal symptoms, such as hallucinations or delusions.
While it is possible to attempt quitting Adderall alone, doing so can be incredibly challenging and even dangerous. By seeking medical detox at a reputable recovery center, individuals receive the best care and dedicated 24/7 support to manage their withdrawal symptoms safely and effectively. 
Additionally, medical detox provides a supportive environment where individuals can learn more about stimulant addiction, develop healthy coping strategies, and begin their journey toward lasting recovery.
How We Treat Adderall Addiction
Addiction was not part of your plan. Prescription medications and recreational drug abuse can contribute to drug and alcohol dependency. But there is hope.
Southeast Detox treats recovery differently because we offer all-inclusive remedies for those grappling with Adderall addiction. Our approach includes everything from medical detox and dual diagnosis treatments to inpatient, talk therapy, and even aftercare planning. You'll have all the resources you need to make a full recovery. 
At our center, we pride ourselves on designing treatment plans that are both practical and effective. We offer a secure space that promotes recovery, and we provide abundant resources to support you along your healing journey.
Residential Adderall Addiction Treatment
Inpatient or residential treatment is a highly effective way of treating addiction to drugs like Adderall. Our clients receive essential support in our residential treatment program to overcome addiction and build lasting recovery skills.
This program offers a higher care level than outpatient options, teaching individuals to maintain sobriety after treatment completion. Living at our facility under professional care, clients benefit from round-the-clock addiction support to prevent relapse.
The use of Adderall in an unhealthy manner is rising, causing more individuals to face mental health issues that can stem from or occur alongside this drug addiction. We are experts at aiding those struggling with substance abuse and mental health problems.
Southeast Detox provides integrated care for individuals with substance abuse and mental health issues. Our specialized treatment emphasizes dual-diagnosis situations, guaranteeing that you receive extensive support throughout your recovery journey.
Adderall abuse can cause or co-occur with several mental illnesses, such as:
Attention Deficit Hyperactivity Disorder (ADHD)

Anxiety

Depression

Mania

Paranoia

Bipolar disorder
We understand that individuals often use Adderall as a means of self-medication for complex mental illnesses, and if left untreated in recovery, addiction can cause these illnesses to worsen. We strive to offer a comprehensive approach to treating amphetamine addiction, including medication management, individual and group therapy, and lifestyle changes.
This type of dual treatment is beneficial as it addresses both Adderall addiction and any other mental health disorders in an integrated way with your care team by your side.
Southeast Detox uses various therapy methods to target the root causes of addiction.
Two commonly used talk therapies that have proven highly effective in treating Adderall addiction are Cognitive Behavioral Therapy (CBT) and Dialectical Behavioral Therapy (DBT).
CBT is a form of therapy based on the idea that our thoughts, feelings, and behaviors are interconnected. CBT can be highly effective in helping individuals identify the negative thought patterns contributing to their Adderall addiction and develop new, healthier ways of thinking to support their recovery.

DBT, on the other hand, focuses on helping individuals learn new skills to manage difficult emotions and improve their interpersonal relationships. Participating in this program is particularly beneficial for those struggling with Adderall addiction. It can help individuals develop healthier coping mechanisms and improve their ability to communicate effectively with others.
These goal-oriented therapies can help individuals develop the skills and tools they need to overcome their addiction and maintain their recovery journey over the long term.
Our holistic therapy focuses on treating the entire person and includes yoga in our Georgia drug rehab center.
Yoga, originating from ancient India, has become famous worldwide for exercise, stress relief, and addiction recovery. Yoga calms the mind, lowers anxiety, and boosts mood. These benefits are crucial for people in recovery. Regular yoga promotes physical and mental health, providing a healthy alternative to managing stress and reducing relapse risk.
Aftercare is an essential component of Adderall addiction treatment at Southeast Detox. It provides ongoing support and resources to individuals after completing our treatment program. Aftercare is beneficial for the following reasons:
Continued support: Aftercare provides individuals with ongoing support as they transition back to their daily lives. This support can help individuals maintain their recovery and avoid relapse.

Access to resources: Aftercare provides access to resources such as counseling, support groups, and educational programs, which can help individuals develop the skills and tools they need to maintain sobriety.

Accountability: Aftercare provides responsibility for individuals in recovery, as they have regular check-ins with a therapist, support group, or treatment provider. This accountability can help individuals stay on track with their recovery goals.

Flexibility: Aftercare programs can often flexibly tailor to meet the needs of each client. This flexibility can make it easier for individuals to continue their recovery while balancing other responsibilities such as work, school, or family.

Community: Aftercare provides individuals with a sense of community and connection, as they can meet with others who are also in recovery and share their experiences and insights.
Adderall Addiction Resources in Georgia
Find help for Adderall prescription drug addiction support in Georgia:
Amphetamine addiction is a tough pill to swallow, but we can change this. Southeast Detox is your partner in taking back power.
Southeast Detox's smooth admissions process removes confusion and difficulty from initial assessment to insurance verification and aftercare. Your admissions coordinator keeps in touch with you throughout. 
We're setting new standards for the clinical excellence of Adderall and other substance abuse treatments. We've made the process of seeking help stress-free and straightforward. 
Our accommodating setting provides the perfect environment for healing. Please get in touch with us to learn how we can help you and your loved ones. We're here 24/7—call (706) 873-9955 now.
Your Recovery Starts Here
Our admissions team is ready 24/7 to guide you through the process, from admission to coordinating travel, treatment programs, and more.