Ecstasy

Addiction Treatment in Georgia
Ecstasy Addiction Treatment in Georgia
Are you looking to recover from ecstasy addiction in Georgia? Look no further than our top-rated ecstasy addiction treatment program in Georgia. If you're one of the many Georgia residents who have struggled with ecstasy abuse, also known as MDMA, Southeast Detox is here to help.
We design customized programs to support those ready to recover from MDMA addiction. We have the expertise needed to trade the temporary chemical high of MDMA for a lifetime of happiness that you won't crash from later.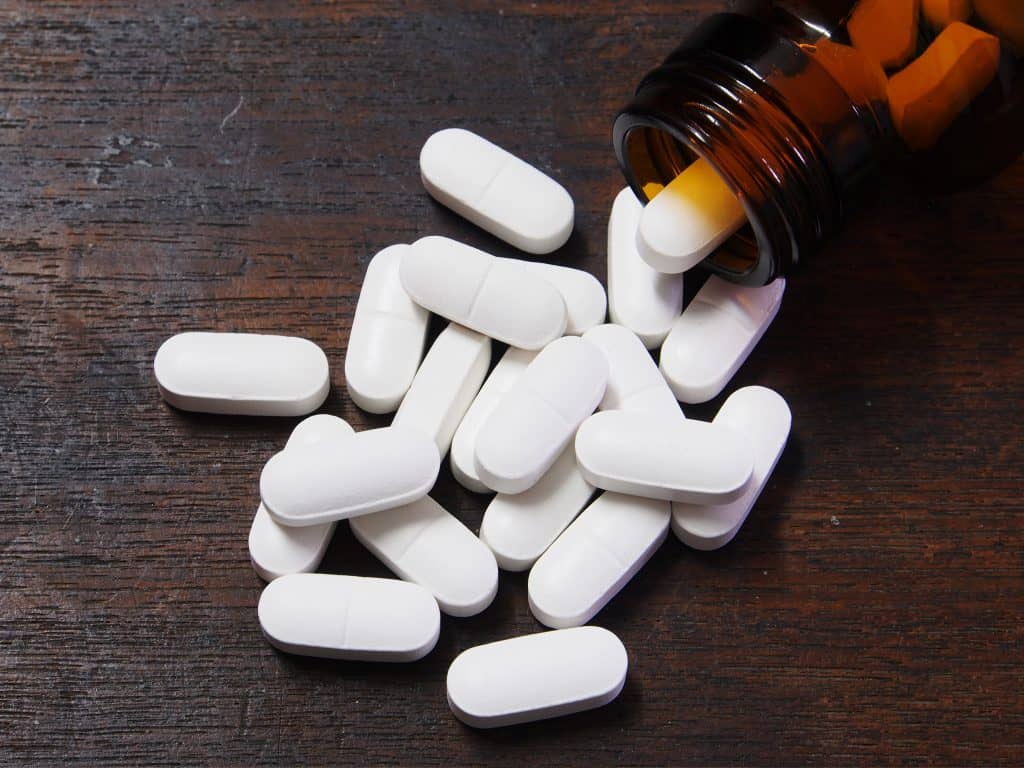 Ecstasy Addiction in Georgia
Understanding Ecstasy Addiction
Ecstasy, or molly as it's referred to on the street, can be highly addictive because it makes your brain release a chemical called dopamine, which makes you feel good. When you use ecstasy a lot, your tolerance increases as the brain starts to depend on taking the drug to feel happy. 
MDMA produces its positive effects on the brain by altering levels of:
Serotonin

Dopamine

Norepinephrine
Taking more ecstasy to chase the pleasure-producing effects can harm the cells in your brain that make another chemical called serotonin. Ecstasy abuse can cause long-term brain chemistry changes that alter your mood, memory, and behavior. No longer feeling the high makes it difficult to quit ecstasy without dealing with mental health side effects or cravings.
Some common signs of ecstasy addiction can include:
Unsuccessfully attempting to cut down on ecstasy use

Developing a tolerance to ecstasy and needing to increase the amount to achieve intoxication

Using ecstasy causes the neglect of day-to-day responsibilities at work, school, or home

Taking ecstasy in large amounts or for longer than intended

Spending a lot of time trying to find ways to obtain, use, or recover from ecstasy use

Giving up social, occupational, or recreational activities due to ecstasy use

Continuing to use ecstasy even though it knowingly causes or exacerbates physical or psychological problems

Experiencing intense cravings for ecstasy

Using ecstasy in risky situations (e.g., while driving)

Continuing to use ecstasy even though it results in or amplifies social or interpersonal conflicts
If you use MDMA enough to experience adverse side effects like depression, anxiety, and fatigue, your body and mind may be addicted to the drug. Trying to stop using on your own can be difficult and even dangerous, depending on how much you use. 
That's why seeking professional help from a trusted recovery center like Southeast Detox is essential. Supervised inpatient detoxification can be crucial to overcoming MDMA addiction and achieving a drug-free life. 
At Southeast Detox, our dedicated specialists ensure a smooth detox with 24-hour medical supervision, medication-assisted treatment, individualized care, and access to therapy to support your recovery.
Our Ecstasy Addiction Treatment Programs in Georgia
At our recovery center in Georgia, our hardworking team of highly knowledgeable professionals and licensed therapists provide individualized care at every level you can't find at other treatment centers. 
Our luxurious and modern center is unlike any rehab center you've seen. A warm and inclusive environment at our wholly renovated facility awaits you to support your recovery journey.
You'll have a TV and Wi-Fi in your room, with many options for streaming shows and movies. We design our beds for maximum comfort by topping Tempur-Pedic mattresses with cozy down covers.
You'll also enjoy these amenities:  
Luxury, vinyl plank flooring that provides a cushioned feel underfoot

Freshly prepared catered meals

On-site drinks and snacks

You can also bring your favorite snacks and drinks
While staying at Southeast Detox, you'll get the latest addiction treatments and natural therapies to help you feel better.
Our Joint Commission Accreditation and State of Georgia licensing back our passion for helping clients get off the rollercoaster of ecstasy abuse. 
To ensure that our clients receive our customized care to meet their specific needs, each individual who attends our rehab program undergoes an individual assessment from one of our addiction specialists to address their unique needs. 
This assessment helps us understand your active addiction, history of substance abuse, prior treatments, and how to best assist in the MDMA detoxification process. After evaluation, you'll undergo medical detox under careful medical supervision at our substance abuse treatment center, supporting your body and mind throughout the withdrawal process to ensure a smooth transition toward sobriety.
Getting skilled healthcare is crucial to stop using ecstasy because the drug affects your body. We provide a medical detox to alleviate withdrawal symptoms when stopping MDMA use, such as sickness, fatigue, and discomfort.
We offer medication-assisted treatment (MAT) to make this process more pleasant. MAT is an evidence-based approach used to treat addiction. It combines the use of medications with behavioral therapies to address the physical and psychological aspects of addiction. 
MAT is used to manage detox withdrawal symptoms and cravings, making it easier for individuals to overcome addiction. You will collaborate with your care team to determine the most effective medication and dosage for your needs. 
Several factors can impact the severity and duration of ecstasy withdrawal, including:
The duration and frequency of use

The dose of the drug

Individual factors

The presence of other mental health disorders
Having support from family, friends, or trusted addiction treatment professionals can make a significant difference during the withdrawal process.
Common withdrawal symptoms for ecstasy can include:
Inpatient Rehab Therapies for Ecstasy Addiction
Southeast Detox offers the most effective and trusted therapies designed to provide full support for individuals struggling with drug addiction, addressing both the body and mind aspects of your addiction.
During your stay at Southeast Detox, we offer therapies, including:
Individual Counseling: You'll discuss your experiences with addiction and work with one of our trained therapists to develop coping strategies and identify drug-use triggers. This therapy provides a safe space for patients to express their feelings and work towards overcoming addiction.

Group Therapy: Group therapy brings together individuals working towards the same goal of recovery from ecstasy addiction. You'll develop fellowship and communication skills through sharing your experiences, learning from others, and building a supportive community. 

Family Therapy:  This therapy is held in a safe space and helps address any underlying family issues that may have contributed to your addiction. Your therapist guides the discussion on education and how to support you in relapse prevention.

Cognitive-behavioral therapy (CBT): You'll work with your therapist to identify negative thought patterns and develop strategies to replace them with positive ones. CBT focuses on learning new coping mechanisms to overcome addiction and address underlying mental health issues.

Dialectical behavior therapy (DBT): You'll learn mindfulness techniques and strategies for emotional regulation, communication, and distress tolerance. DBT is effective in helping individuals develop the skills needed to overcome MDMA addiction and achieve lasting recovery from substance abuse.
Relapse prevention plans at Southeast Detox aim to empower individuals to resist and overcome the urge to resume negative behaviors after inpatient treatment.​ 
You will collaborate with your care team to create your relapse prevention plan to ensure the highest quality of treatment and aftercare plans for a successful recovery.
Your plan will include the following:
Recognize high-risk situations that have triggered addictive behaviors in the past, and understand how to avoid them. 

We teach coping skills to help individuals withstand urges and replace negative habits with positive ones.

Our treatment program provides medication education to help manage withdrawal symptoms, and we encourage individuals to continue taking medication after treatment if it is deemed appropriate for their recovery.

Aftercare focuses on addressing your questions and increasing your confidence in recovery.
Your aftercare plan emphasizes the importance of the following:
Developing a solid support system can include participating in outpatient, intensive outpatient, sober living, group therapy sessions, Southeast Detox's alum program, or attending support group meetings such as 12-step programs. Having a network of people who understand the challenges of addiction and can offer support and encouragement can be invaluable in preventing relapse.
Continuing aftercare: Aftercare is an essential component of relapse prevention. It can include ongoing therapy, participation in support groups, or attending follow-up appointments with a medical provider. Continued support and monitoring can help individuals maintain their sobriety and prevent relapse.
Dual Diagnosis Treatment For MDMA Addiction
Southeast Detox provides integrated care for individuals with substance abuse and mental health issues. Our specialized treatment emphasizes dual-diagnosis situations, guaranteeing that you receive total support throughout your recovery journey.
MDMA misuse can cause or co-occur with several mental illnesses, such as:
Depression

Anxiety

Post-Traumatic Stress Disorder (PTSD)

Bipolar Disorder

Psychosis
Taking a dual approach is critical as individuals frequently combine MDMA with other drugs, which can exacerbate mental health challenges. We understand that individuals often use MDMA as a means of self-medication for complex mental illnesses, and if left untreated in recovery, addiction can cause these illnesses to worsen. 
This type of dual treatment is beneficial as it addresses both ecstasy addiction and mental health disorders in an integrated way with your care team by your side.
Insurance and Payment Options
Southeast Detox strives to make its addiction treatment options accessible and affordable for all who seek help.
Southeast Detox accepts a range of private insurance policies, including Tricare, Anthem BCBS, Alliant Health Plans, Friday Health Plans, and Optum VA. We also accept most other private insurance policies. Additionally, private pay options are available for those who prefer to pay for treatment out-of-pocket.
Our committed team will guide you through the admissions process each step of the way. We will start with a complimentary and confidential call where we will ask you pre-admission assessment questions to review your situation.
We review and help you navigate through verifying your insurance and travel logistics. Your admissions coordinator will stay in close communication until you arrive at Southeast Detox.
We genuinely tailor your treatment plan to ensure your success. Your inpatient team works closely with you to design this based on your circumstances. Our plans typically include medically supervised detox, followed by inpatient care utilizing cutting-edge therapies and ongoing support through outpatient treatments in aftercare to stay stopped from MDMA. 
We aim to make getting help easy and uncomplicated. Our warm atmosphere and state-of-the-art treatment services make getting better an empowering experience. We're here 24/7 to answer any questions you have about our addiction treatment center.
Are you tired of the endless cycle of MDMA addiction? If you have a problem with ecstasy, don't wait to do significant damage to your body before you stop chasing lost pleasures. The drug's physical and mental toll will continue to take your happiness unless you make a change.
Don't let ecstasy addiction hold you back from the life you deserve. Reclaim your sense of self at our upscale recovery center with an individual focus. Reach out today. We're here to help 24/7. Call us at (706) 873-9955.
Your Recovery Starts Here
Our admissions team is ready 24/7 to guide you through the process, from admission to coordinating travel, treatment programs, and more.